---
A powerful search interface for the most complete archive of historical Minnesota election results.
More about this project
The Minnesota Historical Election Archive is the most complete, searchable online database of Minnesota election results. The Archive compiles nearly 20,000 elections conducted since statehood across 17 federal and state offices: President, US Senate, US House, Governor, Lieutenant Governor, Secretary of State, Attorney General, Auditor, Treasurer, Railroad Commissioner, Railroad & Warehouse Commissioner, Public Service Commissioner, Supreme Court Chief Justice, Associate Supreme Court Justice, Supreme Court Clerk, state Senate, and state House.
Archive users can filter the election results by year, office, stage, political party, and district, and the results have also been coded to enable filtering by candidate gender, incumbency, and margin of victory.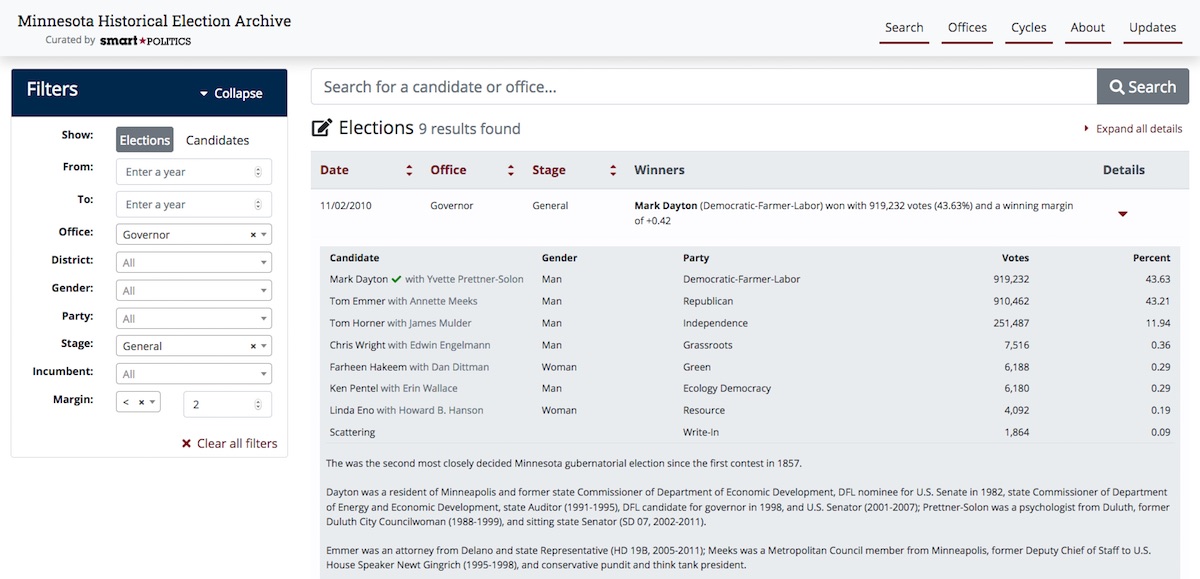 Which gubernatorial elections were the most narrowly decided in Minnesota history?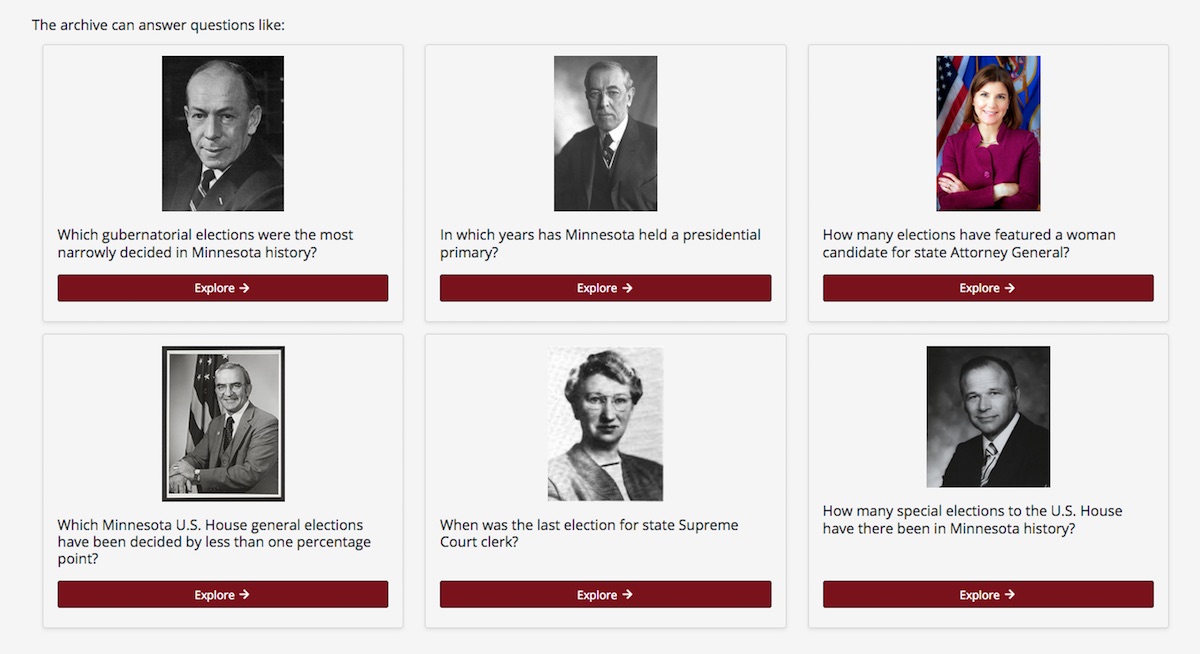 The archive was built to answer specific and noteworthy questions about historical election results in Minnesota.