Careers at DataMade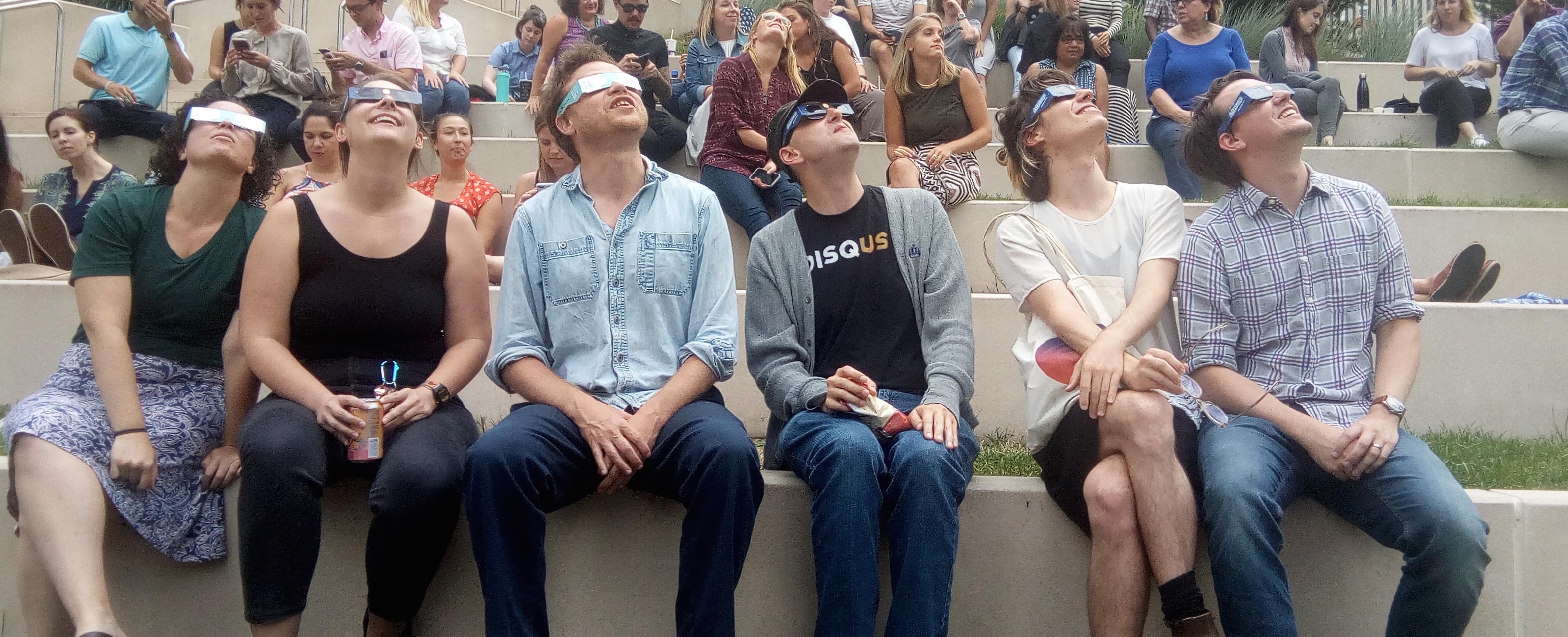 DataMade is a small and nimble civic technology company in Chicago with a wide variety of projects, from web apps to data tools to data visualization & storytelling. DataMade prides itself on having a team of people from a wide range of backgrounds, which enables us to take creative approaches to new projects.
We are not currently hiring, but we will update this page with job announcements when we are. You can sign up for our mailing list to receive notifications about job postings.
Our values
Improving the public good through data and technology
A commitment to releasing open data and open source development
Ethical and humane uses of technology
Iterative project development using Agile principles
A culture of collective learning and mentorship
Diversity, equity and inclusion
Healthy work/life balance
Working at DataMade
Members of our team wear a lot of hats and have ownership over the whole stack of the projects they work on. On any given day, a DataMaker might:
Build out an interactive map
Write a reproducible data pipeline
Set up deployments to a server
Optimize a SQL query
Jump on a check-in call with a client
Pair program with a team member to debug some tricky code
We also practice a strong pattern of apprenticeship for developing staff's skills as software developers and consultants. We practice the following:
Hire people with some, but not a lot, of experience in the types of software development we do.
Consistently give staff tasks that are challenging for them, while providing adequate supervision by experienced teammates.
As staff develop, the scope of their responsibility increases from implementing features, to designing features, to handling an area of functionality all the way to building out an entire project.
Requirements for new hires
Experience building things for the web (we are all Python programmers, but you don't have to be… yet)
A curiosity about how complex technical and social systems work
Interest in working collaboratively with small teams
An ability to work independently
Local to Chicago
Nice to have for new hires
Domain expertise in social science, policy, journalism or research
Experience working on open source projects
An eye for good design
A commitment to thorough documentation
Experience with quantitative methods
DevOps experience
Our hiring process
We typically hire 1-2 developers each year. The hiring process takes 2-4 weeks and includes an in-person interview and a code challenge or review. Due to the collaborative and client-focused nature of our work, we do not have remote employees.
After submitting an application, selected applicants are moved on to a round of interviews and will be asked to submit a piece of code for review. If you don't have any code you can share, DataMade will provide a short exercise for you to complete.
An in-person interview will be scheduled to go over your background, what draws you to DataMade, and your code sample. Depending on the number of applicants, you can expect to hear back from us about a week after the final interview.
Company benefits
Fully subsidized health care plan, including coverage for spouse/partner and children
2 weeks of paid vacation (3 weeks after working for two years or more)
12 weeks of paid parental leave
Company provided laptop
Budget for conferences and professional development
Free snacks and drinks at our office in the Loop
Interested in a career at DataMade? Sign up for our mailing list or check back on this page periodically to see if we are hiring.