---
A texting platform designed to help more people experiencing homelessness find pathways to housing and services.
More about this project
Text to Connect to End Homelessness is a text message platform and website designed to easily route people experiencing homelesness to relevant resources in Chicago and the surrounding suburbs. It is part of the unified Coordinated Entry approach to connect and coordinate homeless service providers in the region.
Coordinated Entry is the front door to connect people facing homelessness to housing and supports in an accessible, equitable, transparent manner. This allows all partners to collaborate to improve access and outcomes for people without permanent housing while delivering trauma informed services. People facing homelessness are asked to complete a Housing Assessment and linked to housing, if eligible, as opportunities become available.
To make the interaction with our platform more relatable, we created a persona for the text message bot that users interact with: B.E.N., which stands for Bravely Engineered Navigator.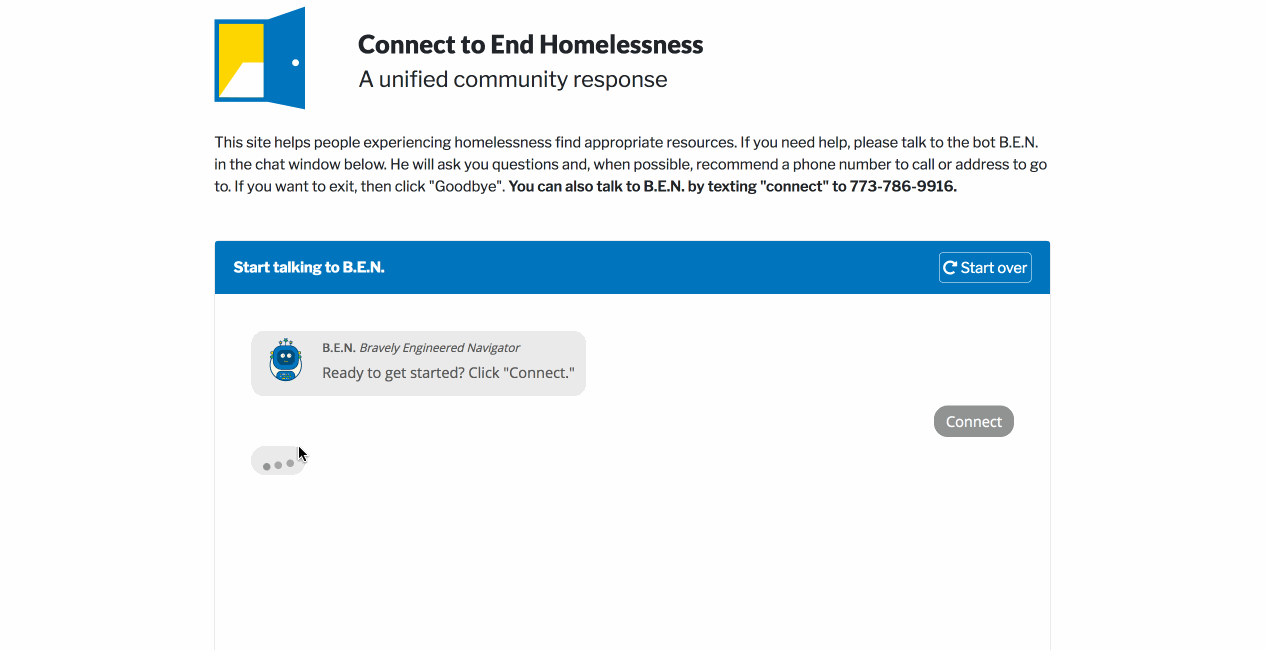 Talking to B.E.N. on connectmenow.org