---
A web portal that makes it easy for businesses in low-income neighborhoods to apply for tax breaks — with an interactive map, dynamic charts, and an easy-to-use application form.
User-centered tax applications
Thanks to the City of Chicago's Retail Thrive Zones program, businesses in low-income neighborhoods are eligible for big breaks on their property taxes. But the program requirements can be a headache: properties qualify for different incentives based on a complicated formula that takes into account their geographic location, their tax history, and the financial details of their plans for development.
Using dynamic web tools, DataMade worked with City employees at the Department of Planning and Development to make this process easier for applicants. We hid the complexity under the hood, allowing users to focus on the information that they need to make the best possible decision for their property: on the Thrive Zones portal, business owners can search for their property on an interactive map, play around with dynamic charts to view the different tax outcomes that they qualify for, and submit a preliminary application through an easy-to-use online form.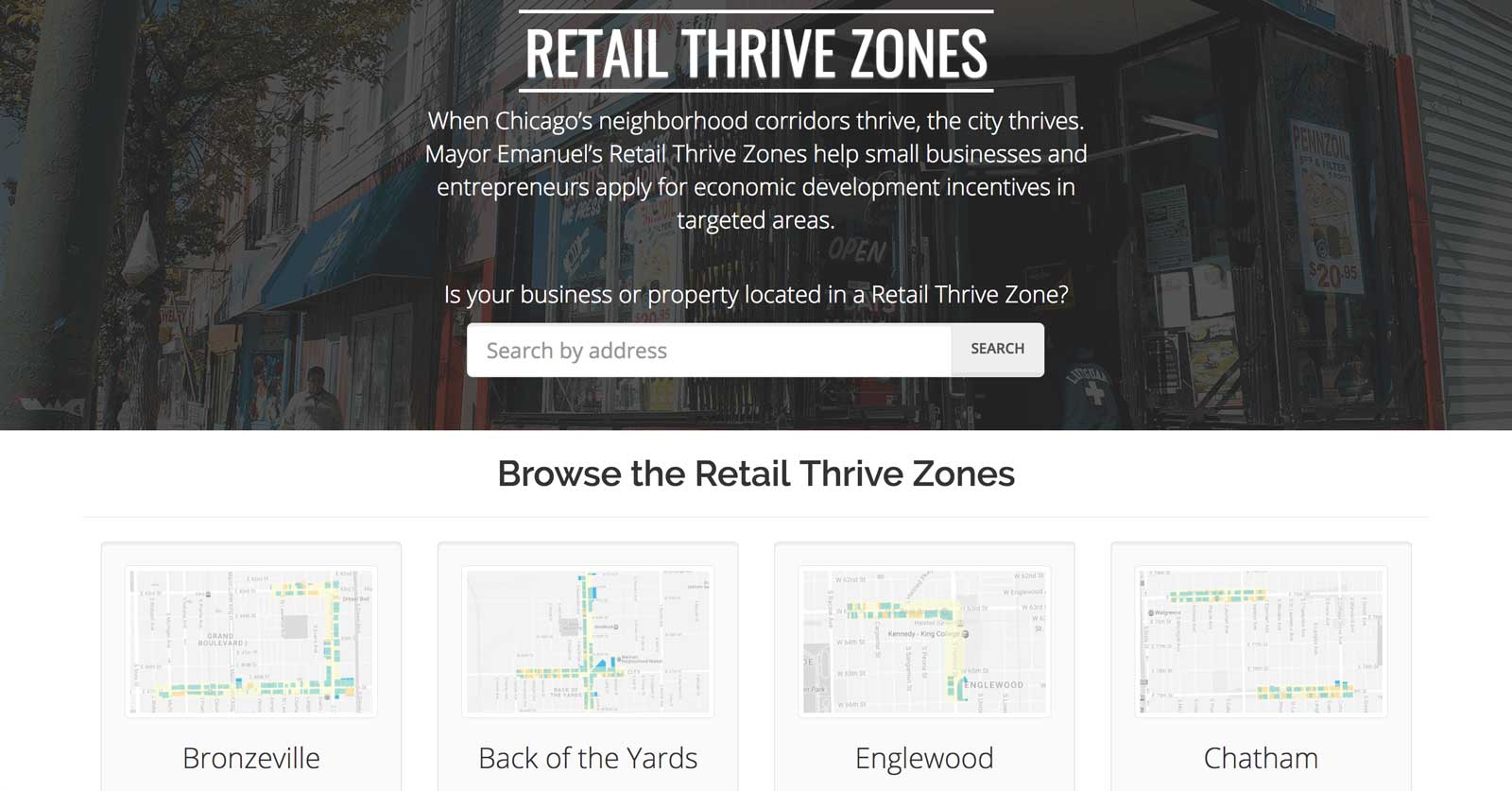 Press