---
A data-driven collaboration to investigate and reveal how Cook County's courts work using 3 million filed criminal cases.
More about this project
The Circuit is an unparalleled collaborative journalism investigation that explores and exposes decades of overlooked data and their connecting patterns buried in the files of the Cook County courts.
Three Chicago-based news organizations — the Better Government Association, The Chicago Reporter and Injustice Watch — joined with civic tech consultants DataMade and spent more than a year gathering, organizing and analyzing more than 30 years of data from every division of the Cook County Circuit Court system. Our work was assisted by researchers from the Center for Survey Methodology at the University of Chicago's Harris School of Public Policy.
Read more about the collaboration here.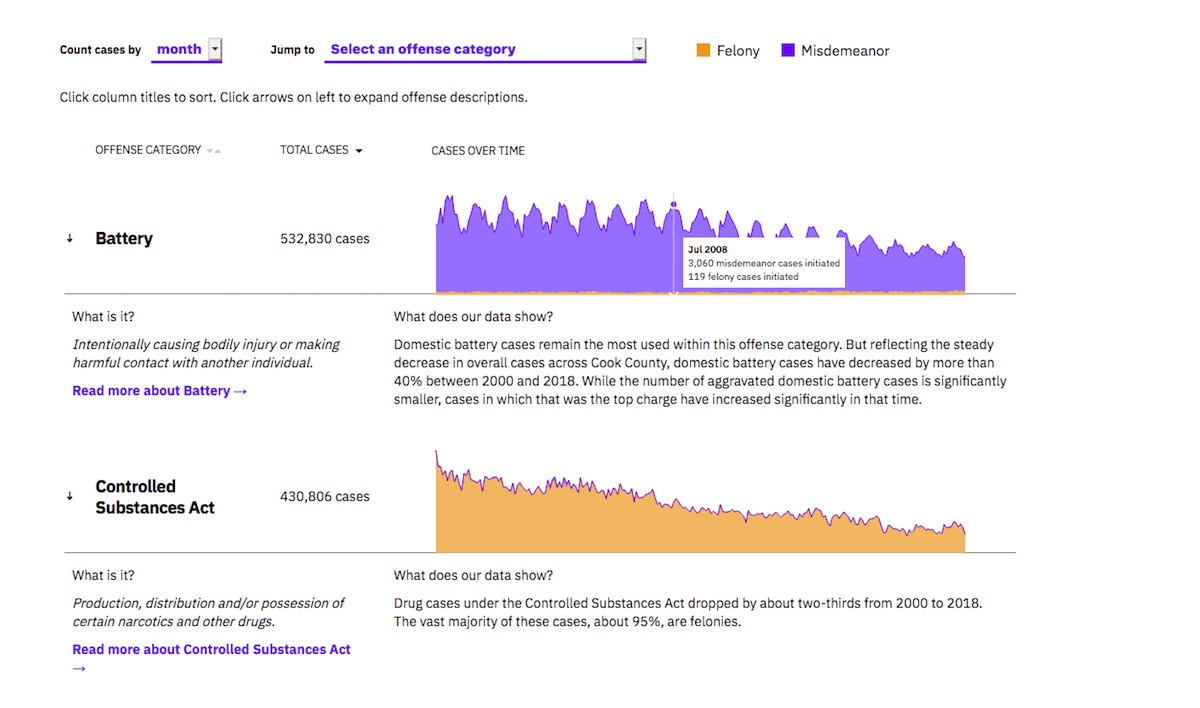 A detailed breakdown of more than 3 million criminal cases filed in Cook County between 2000 and 2018.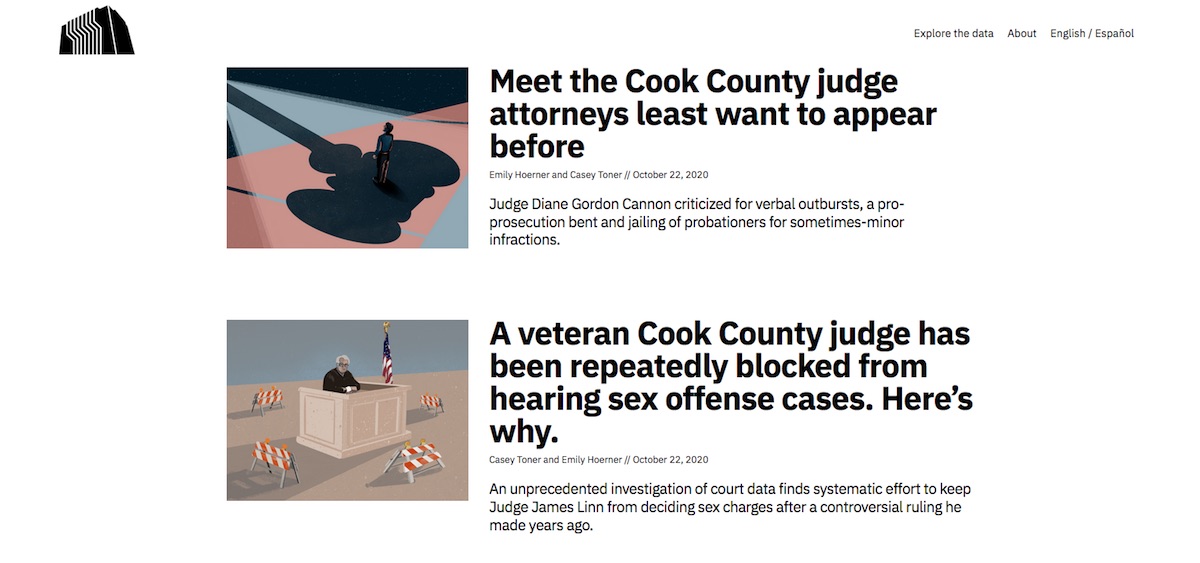 Our data work supports ongoing reporting on the Cook County justice system.
Awards
DataMade's partnership on "The Circuit" with The Better Government Association (BGA), Injustice Watch and The Chicago Reporter won three and were finalists in two additional categories in the 2020 Peter Lisagor Awards:
Won - Best Data Journalism
Won - Best Series - Non-deadline Reporting
Won - Best Investigative/Public Service Reporting
Finalist - Best Multimedia Feature Presentation
Finalist - Best Investigative Reporting
Press