---
An online application and awardee showcase for development projects in Chicago to recognize the essential role that both non-profit and for-profit developers play in building communities.
More about this project
LISC Chicago engaged DataMade to build a replacement for their application system, a system that was over ten years old and that supported hundreds of award applications per year. Rather than build out another custom CMS, DataMade built directly on top of LISC's existing practices for application review – sharing documents internally on a cloud hosting service – and integrated a static application with a Google Drive account so that applications would immediately be converted into the format that LISC Chicago was comfortable using: Word documents.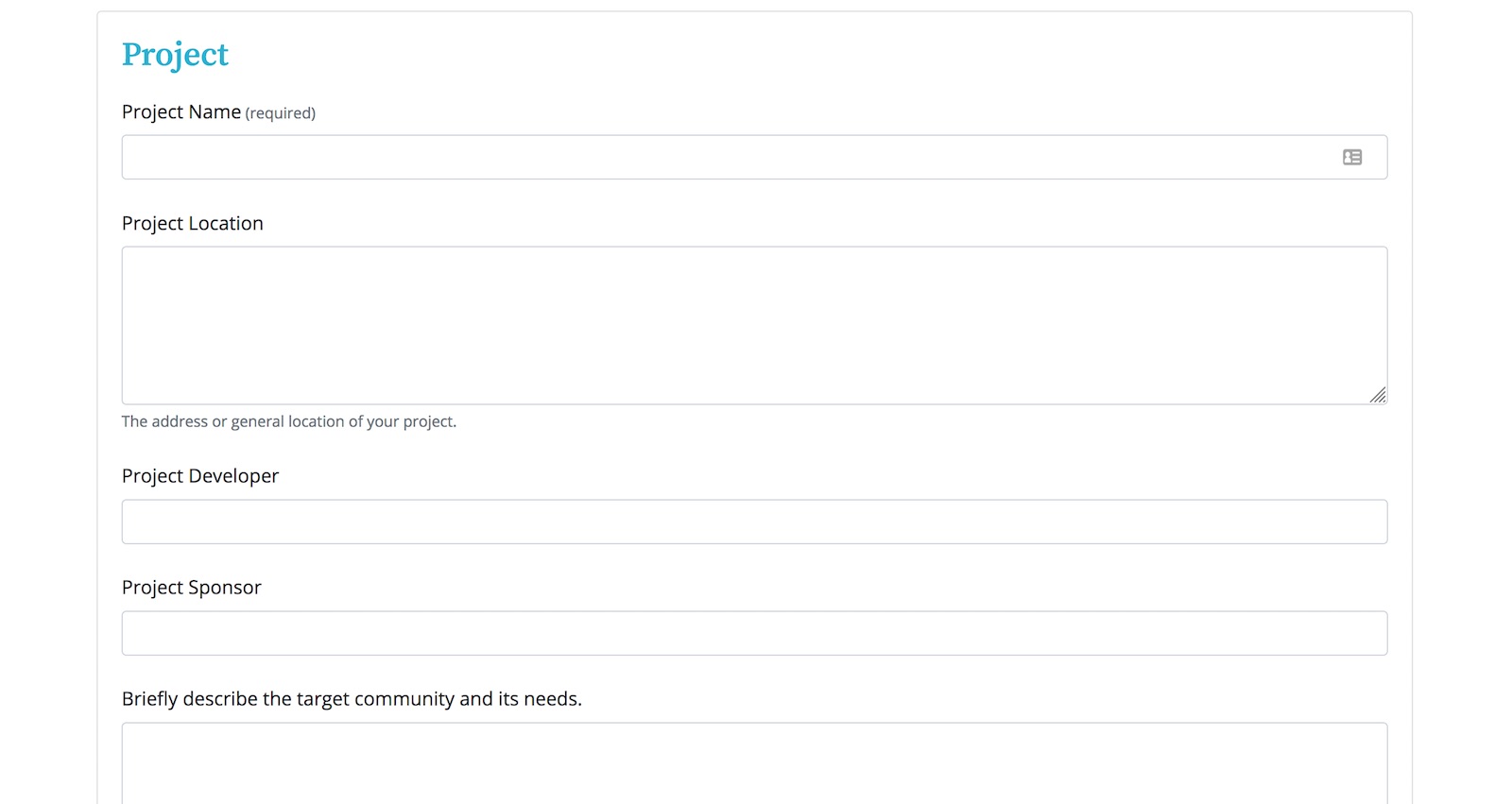 The Chicago Neighborhood Development Awards - Online application
In addition to the new application system, DataMade redesigned the LISC CNDA marketing website and updated it to use Wagtail CMS, a modern, free, and open source content management system.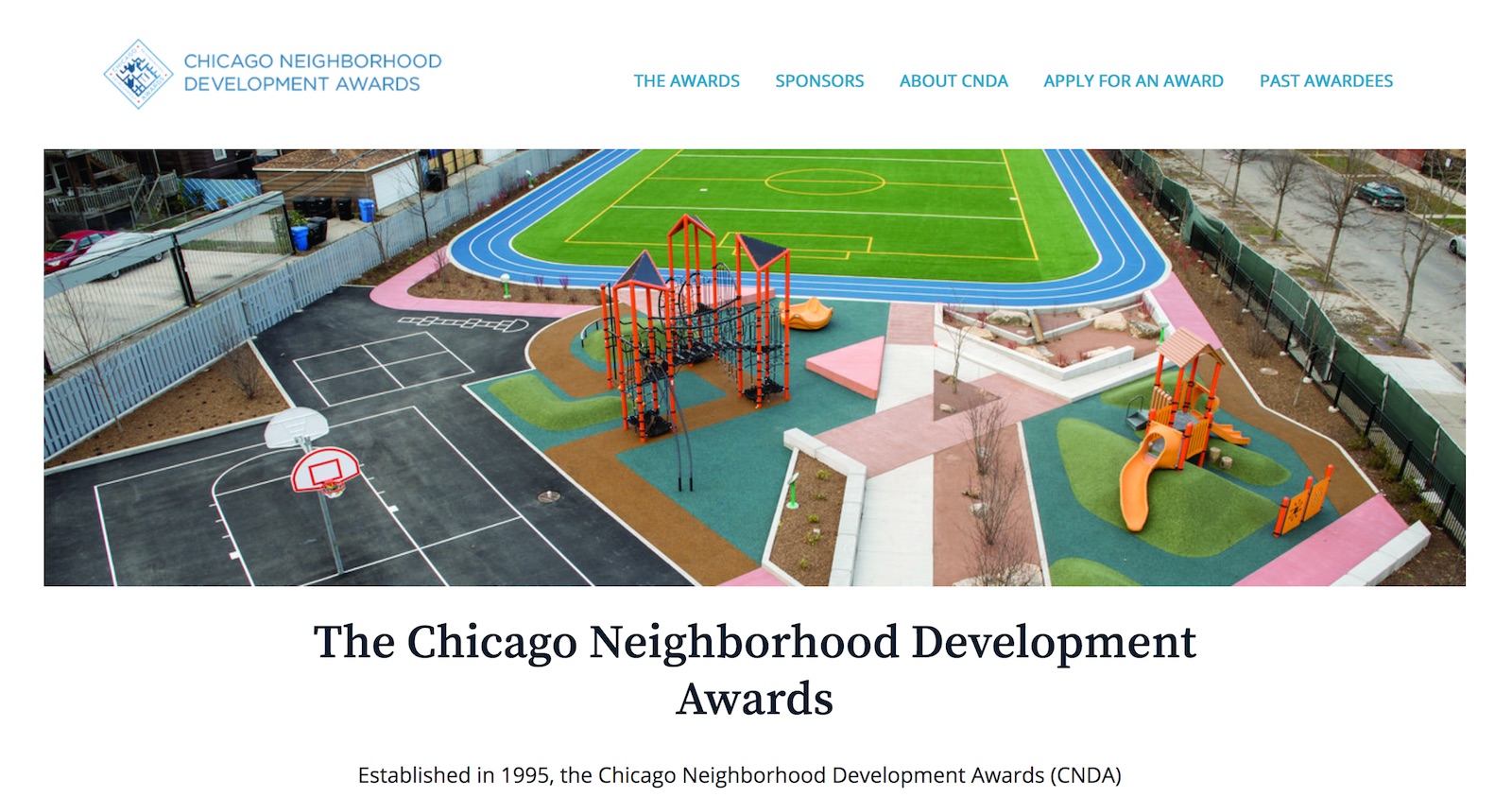 The Chicago Neighborhood Development Awards Website
DataMade also developed a static map to showcase past award winners. Users can search for addresses and filter by year and award type. The map features a data processing pipeline that allows LISC to update a spreadsheet once per year in order to rebuild the list of awardees.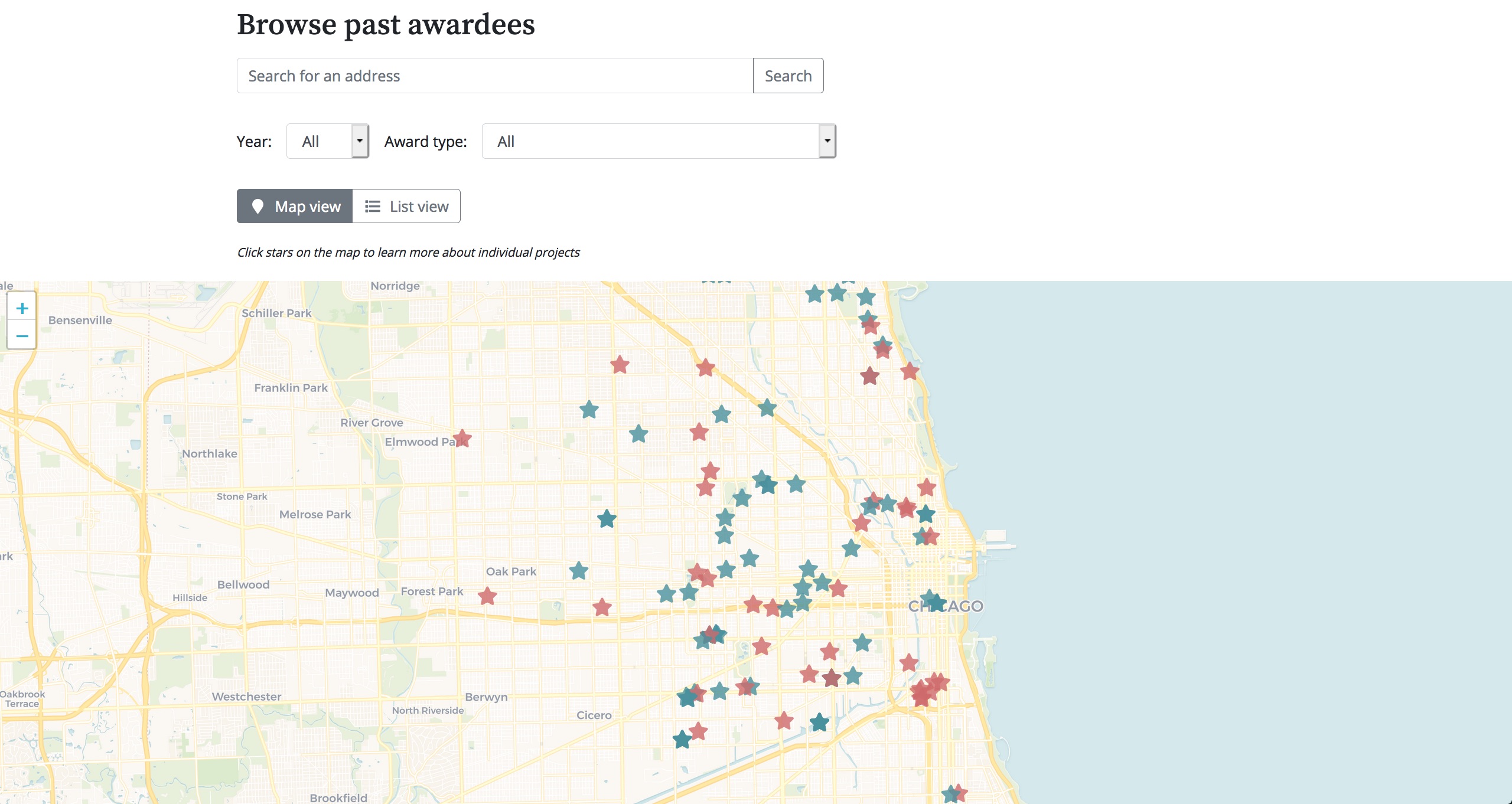 The Chicago Neighborhood Development Awards Website - Awardee map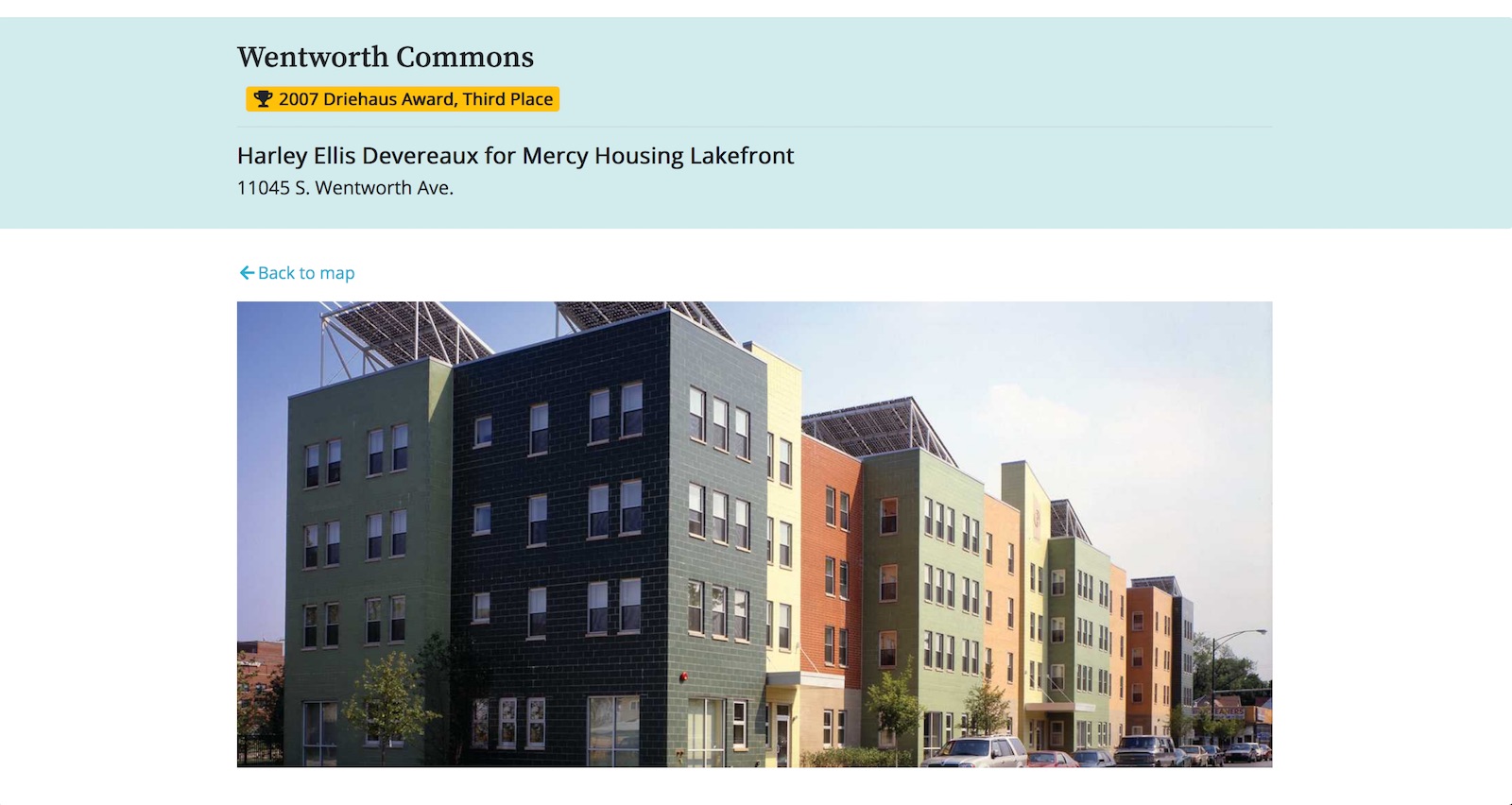 The Chicago Neighborhood Development Awards Website - Awardee detail page