---
A mobile-friendly web app for collecting and visualizing data about the justness and inclusivity of public spaces.
More about this project
University City District (UCD) engaged DataMade to build a mobile-friendly web app to help UCD measure the justness and inclusivity of the public spaces that they manage in Philadelphia. Informed by the work of CUNY professor Setha Low, UCD and DataMade set out to build a tool to help researchers measure five key realms of justice in public spaces:
Distributive – Who has physical access (by walking, bike, transit, and private vehicle) to a public space or network of spaces?
Procedural – How do people feel about their influence over the design, operations, and programming of a public space?
Interactional – What makes people feel welcome or unwanted in a public space?
Representational – Do people feel their experience and history is represented in a space?
Care - How do people demonstrate their care for the space and each other?
Using open source tools, DataMade built a mobile-friendly web app that allows UCD staff to design, run, and analyze resident surveys to help measure progress in these five realms. UCD staff can use the app to link custom survey data to administrative Census records collected in the American Community Survey, allowing UCD to determine whether the users of their public spaces are reflective of the communities that they aim to serve.
The Just Spaces tool provides users with researcher-designed survey templates to use as starting points for their own intercept or observational surveys. The data modeling for all surveys in the app is based on the Gehl Institute's Public Life Data Protocol, a set of metrics designed to provide a common format for describing and analyzing public spaces.
As part of the Just Spaces project, DataMade created an open source Django app implementing this protocol. Learn more about django-pldp here—we welcome forks and contributions!
Press
How University City District, Philadelphia is defining and measuring 'justice' in public space
Andrew Stober, Brookings | September 12, 2019
Project demo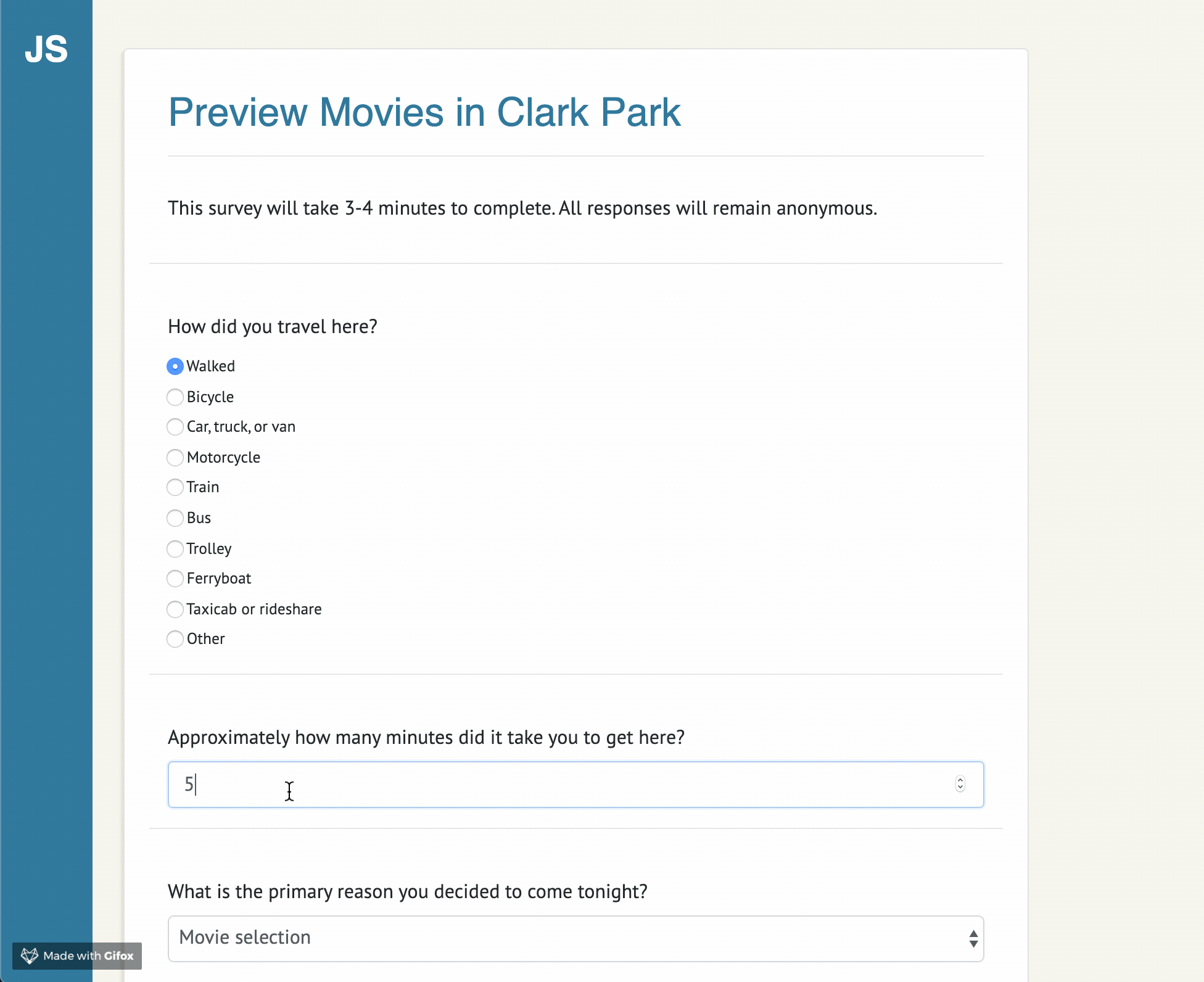 Users of Just Spaces can create, edit, and preview custom surveys before running them in the field.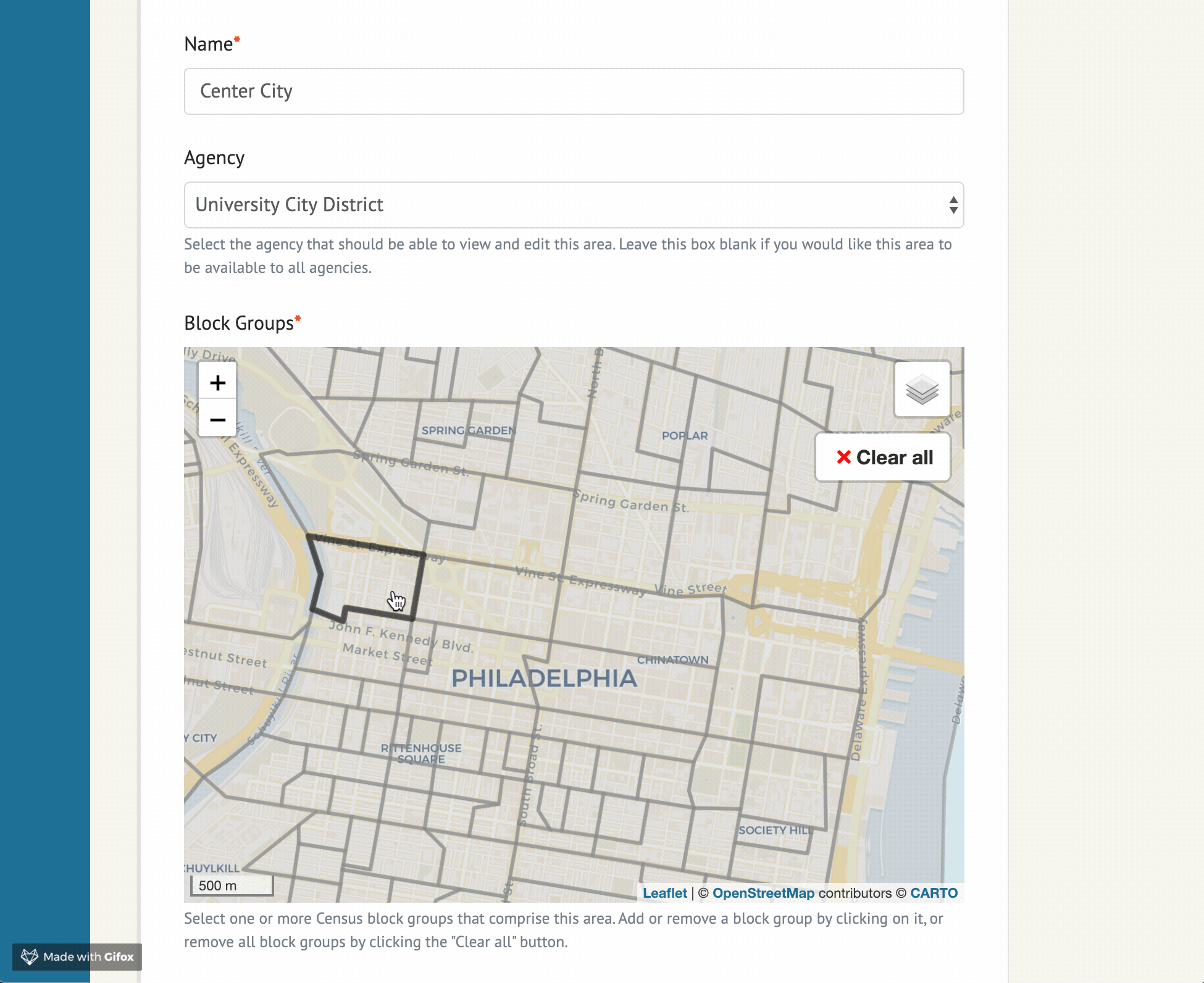 In order to compare survey results to Census data, Just Spaces allows the user to define custom geographies that will automatically aggregate the appropriate Census data.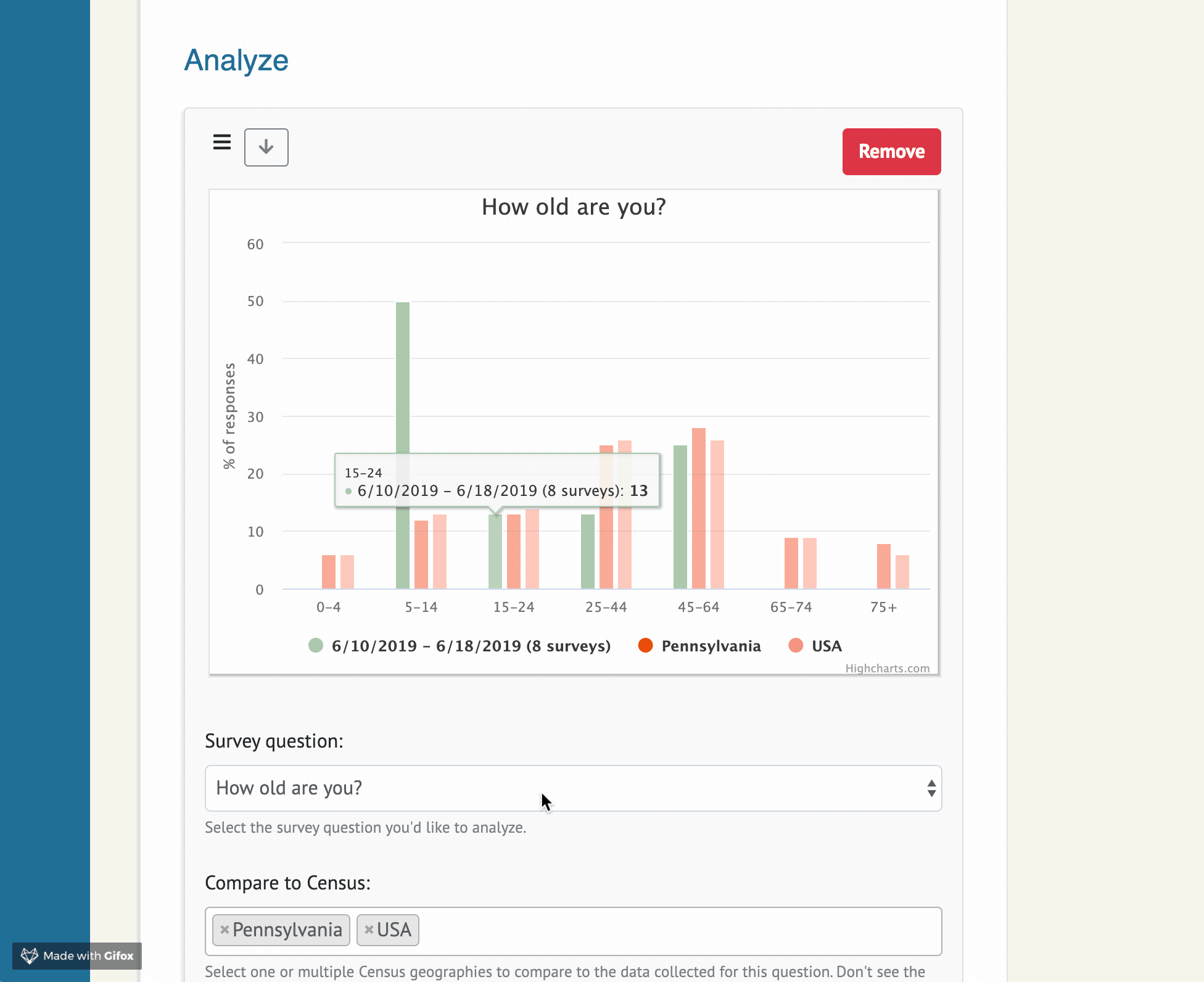 Once surveys have been run, Just Spaces users can create a custom analysis by comparing survey results to Census data.