---
A complete website and data portal redesign to update the interface, reorganize the research, and better showcase IHS's services and work.
More about this project
The Institute for Housing Studies (IHS) is a research center based at DePaul University that provides analysis and data to inform affordable housing policy and practice.
In 2018, DataMade did a complete redesign of their website and data portal to update the interface, reorganize the content, and better showcase IHS's services and work. The website is built for use on mobile, tablet and desktop devices.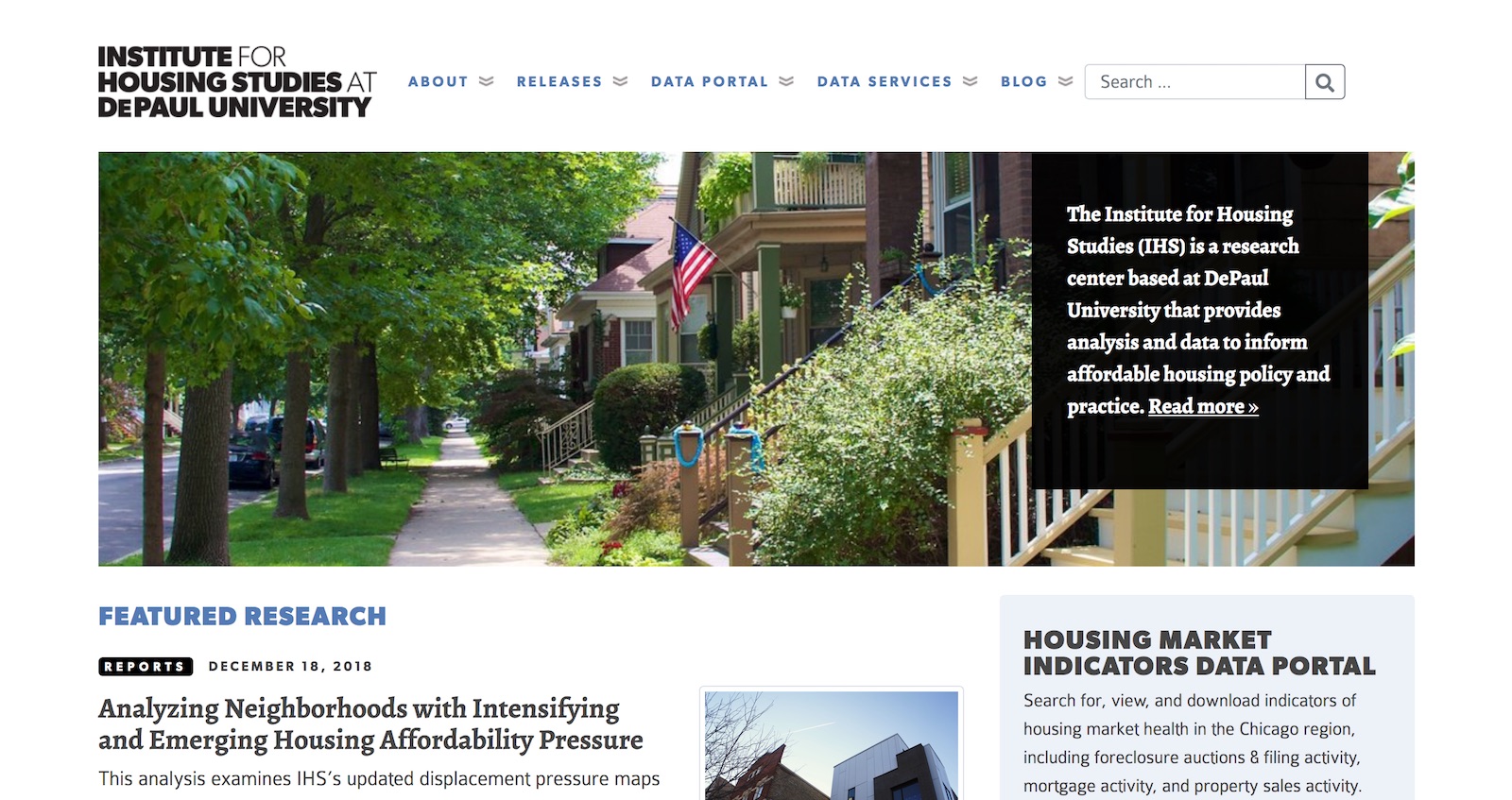 IHS staff have access to a full CMS for editing content on the website, which includes publishing research papers and blog posts and managing featured items on their home page and staff directories.
A major component of the IHS redesign is their Housing Market Indicators Data Portal. This data portal acts as a clearing house for indicators of housing market health in the Chicago region, including foreclosure auctions & filing activity, mortgage activity, and property sales activity.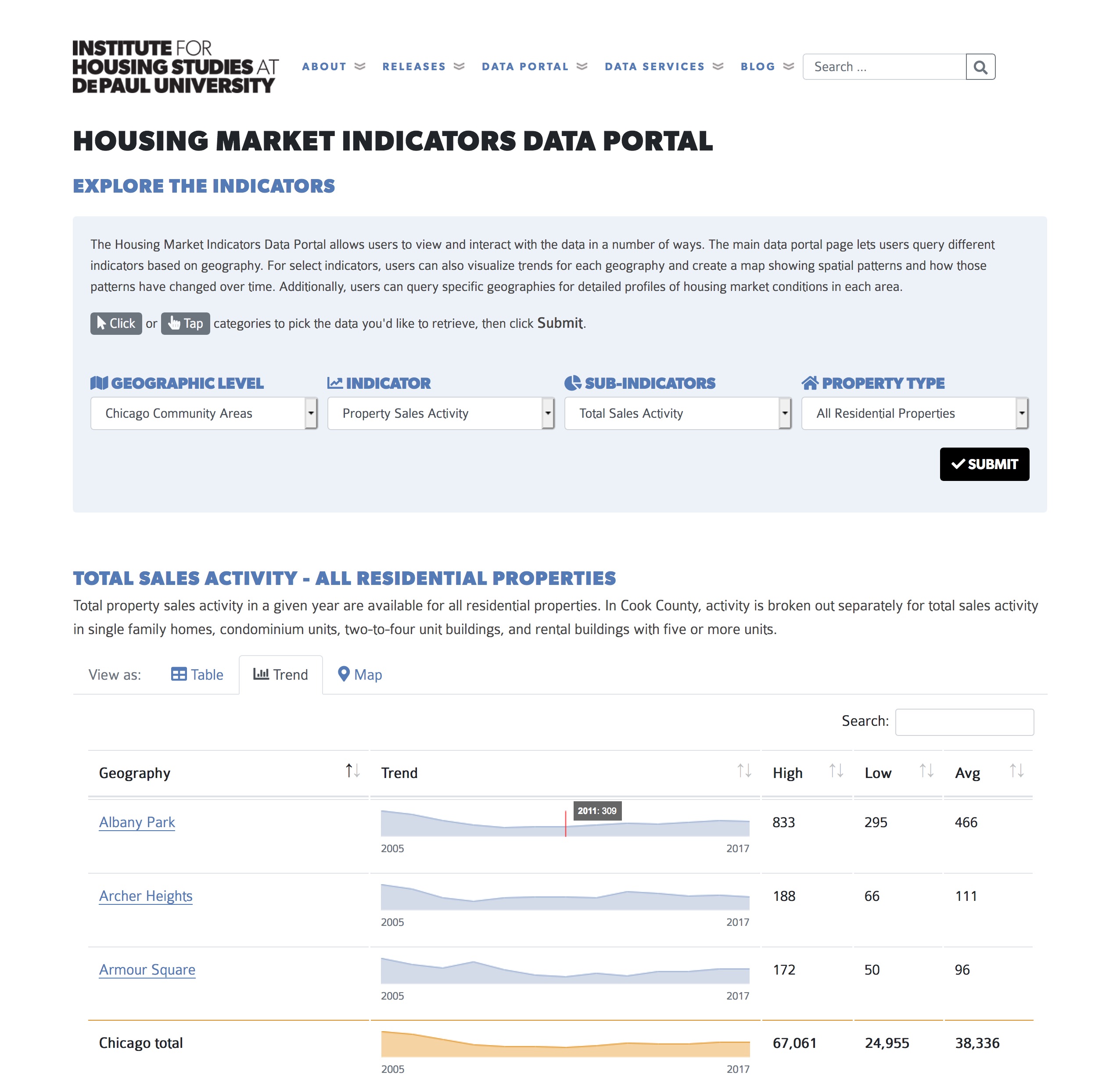 Visitors can filter and search by geography, indicator and property type and see the resulting data as a table, map or trendline.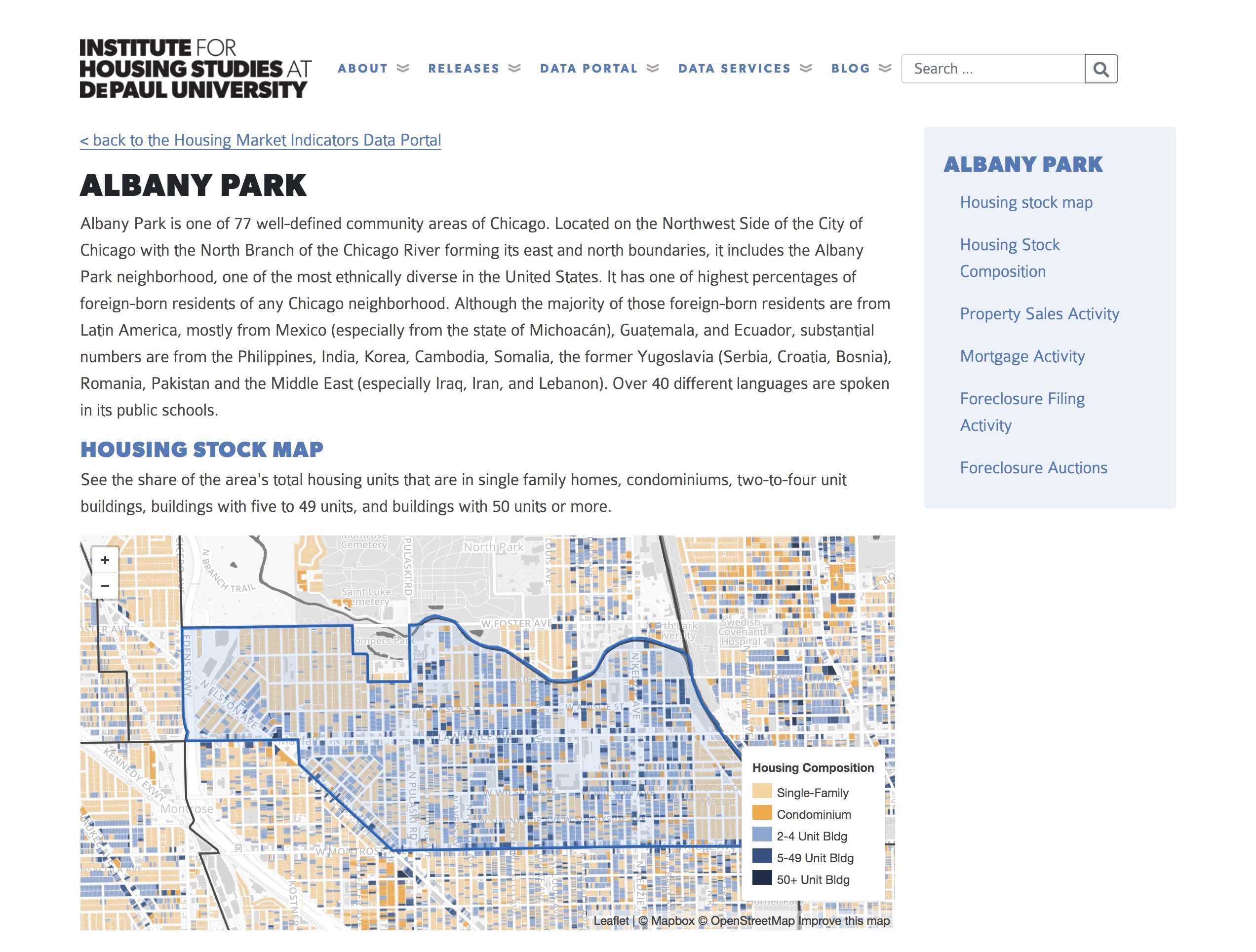 Additionally, each geography has a detail page with a description (imported from Wikipedia), as well as a detailed housing stock map and tables with supporting charts for all indicator data for that geography.