---
Transparency site showing the impact of over 30 programs under the Chicago Recovery Plan and what neighborhoods they are active in.
More about this project
The Chicago Recovery Plan (CRP) leverages federal funding from the American Rescue Plan Act (ARPA) alongside City-issued bond funds to create an equity-based investment strategy aiming to catalyze a sustainable economic recovery from the COVID-19 pandemic.
ChiRecoveryPlan.com allows residents to see a comprehensive summary of the Chicago Recovery Plan programs active in their community. At a glance, users can see the number of trees planted nearby, where local businesses have received grants to reactivate vacant storefronts — and how many community members have participated in City youth programs. Residents can also use the site to conduct a deeper dive into how specific programs are serving residents citywide.
DataMade worked with the Chicago Mayor's Office to author a data standard for collecting program activity and summary data across 10 different departments and dozens of programs. The data standard allows disperate programs to be shown and aggregated together across geography and priority areas.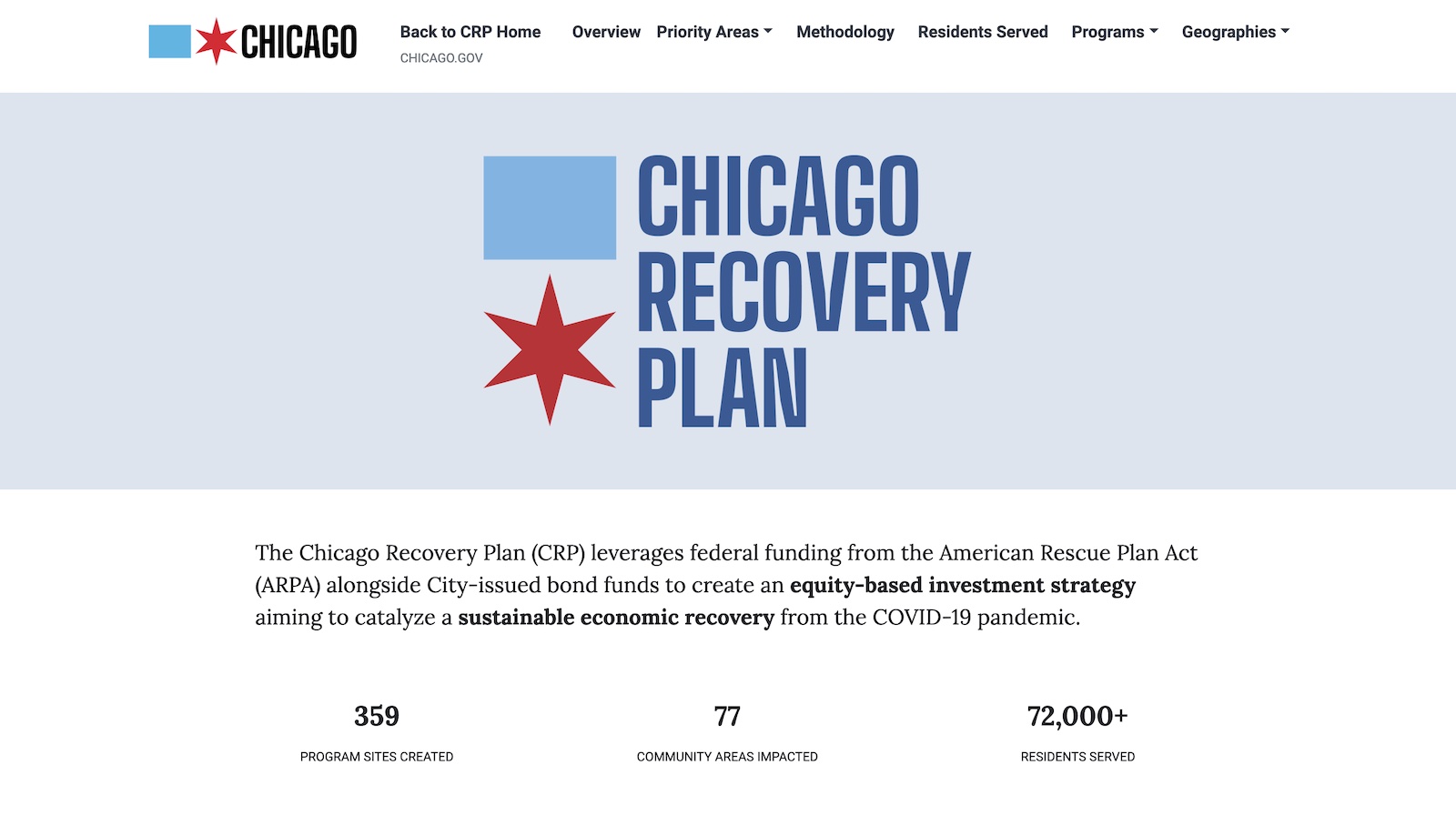 On the home page, see aggregates on program sites, community areas impacted, and residents served.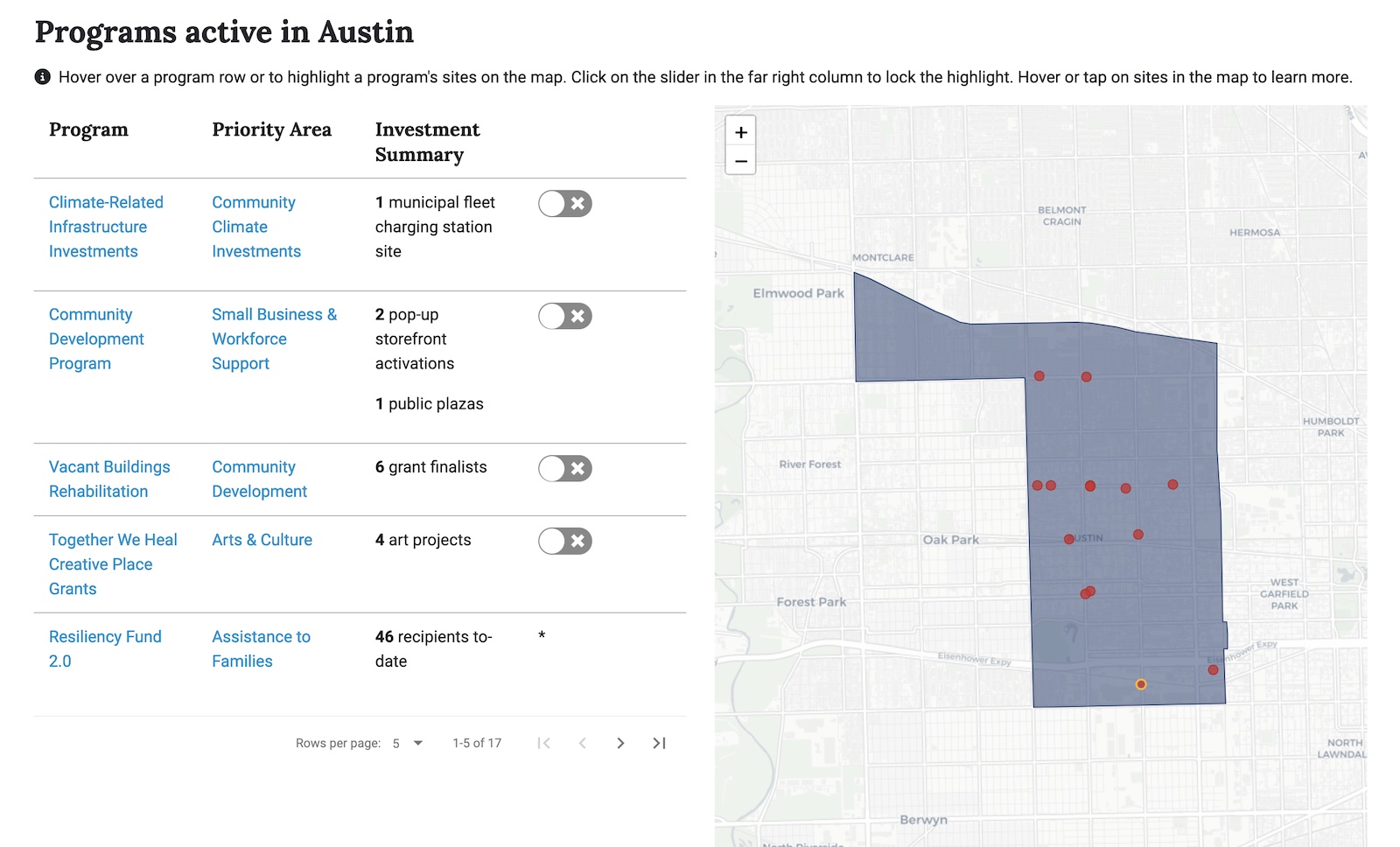 See program activity across all community areas, wards, zip codes and police districts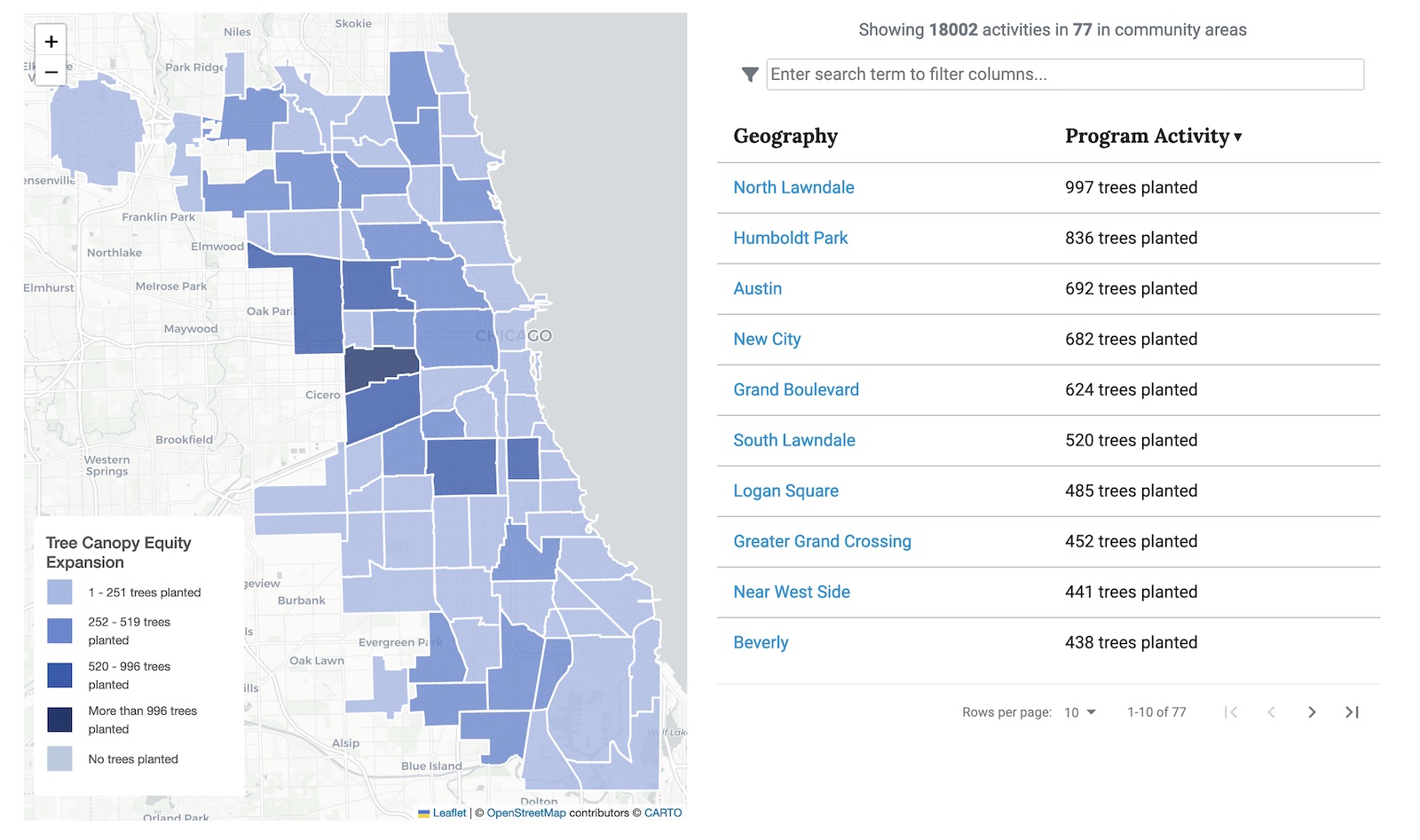 View details on individual programs, like the Tree Canopy Equity Expansion, which planted over 18,000 trees over a year long period.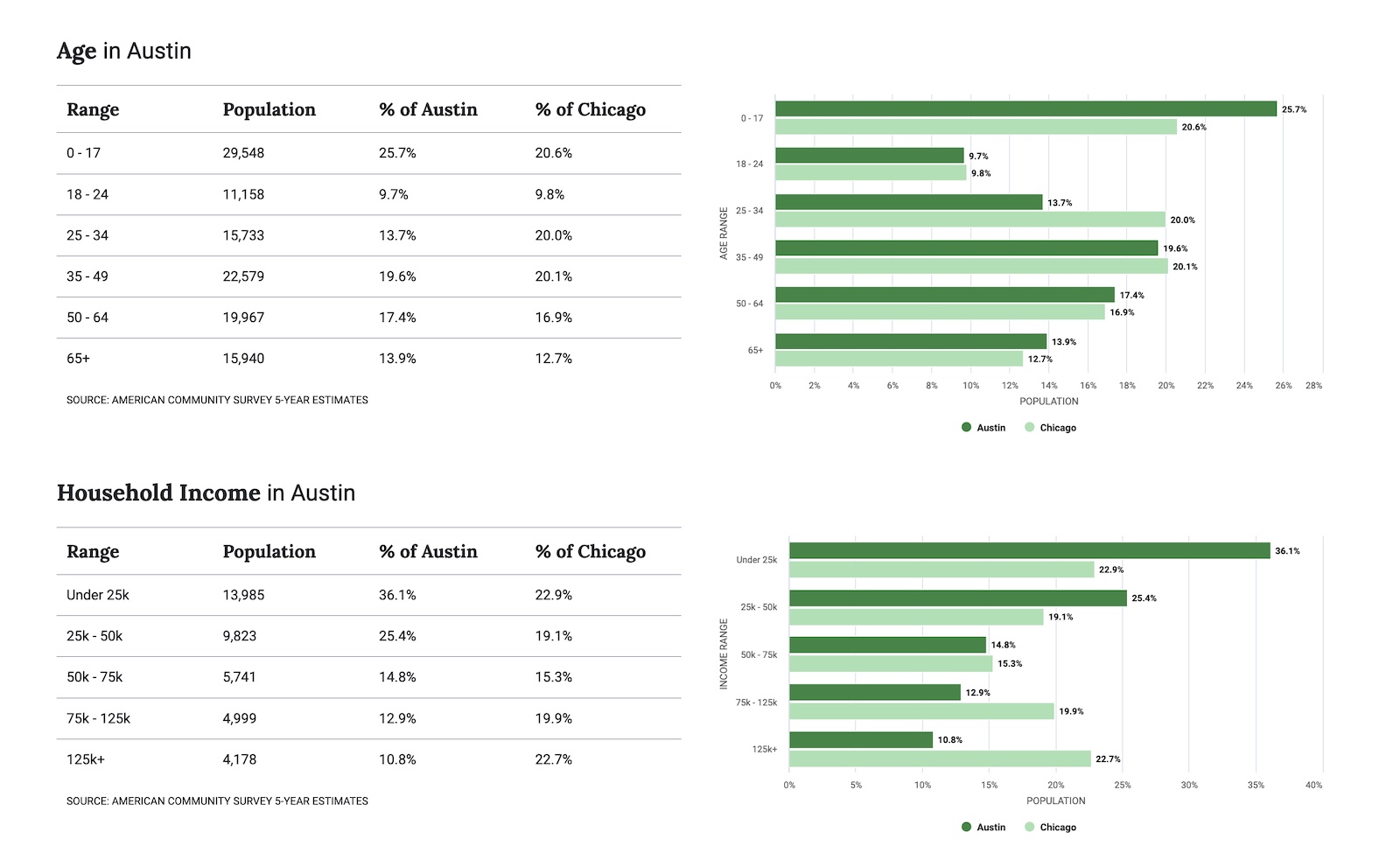 View race/ethnicity, age, and income demographics for all community areas, zip codes, wards and police districts in Chicago.
Press