WhoWasInCommand makes it harder for human rights abusers to hide
Published on Nov 06, 2017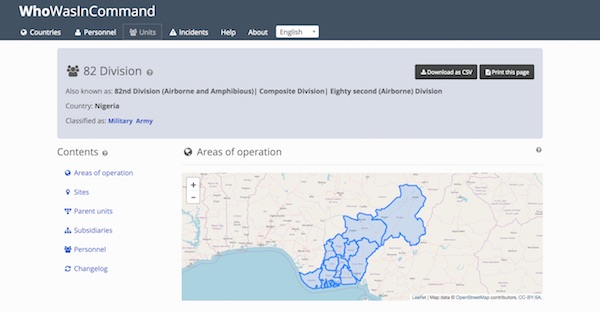 A detail view of a major security operation in Mexico as seen on WhoWasInCommand.
This week we're thrilled to launch WhoWasInCommand, a tool for tracking security force activity around the globe. DataMade built WhoWasInCommand for the Security Force Monitor, a project of the Human Rights Institute at Columbia Law School with years of experience monitoring security forces like police units, militias, and armies.
The Security Force Monitor is on a mission to leverage public data in order to help human rights researchers, investigative journalists, and litigators hold security forces accountable for alleged human rights violations. In this domain, collecting and sharing data in a way that is useful for ongoing investigations can be a significant challenge: not only are the organizational structures and command chains that define a security force often murky, but the public sources on which the Security Force Monitor relies, like news articles and nongovernmental reports, can be ambiguous and contradictory in and of themselves.
The Security Force Monitor needed a tool that would allow motivated users to explore their data to a high degree of detail, while preserving the citations and level of confidence that have gone into the collection of every piece of information. The result is WhoWasInCommand: a fully auditable dossier of security force activity.
DataMade worked closely with the Security Force Monitor team throughout the design process, helping their team get a focused understanding of their users, and taking their data model and initial design sketches through to a finished product. The whole process has been carried out collaboratively, with continuous input and ideas from Security Force Monitor.
A look at WhoWasInCommand
The launch of WhoWasInCommand incorporates data from Egypt, Nigeria, and Mexico. Start with the countries page to get a curated tour of the data from the Security Force Monitor staff.


Security Force Monitor staff give an overview of their data about Mexico.
The core of the tool is a powerful search engine featuring a range of filters for slicing the data. Search for something specific, or select the global searches in the navbar to see all of the units, personnel, and incidents that the Security Force Monitor is tracking.

Slice and dice these search results to your heart's content.
Select a search result to see a detailed view of the information the Security Force Monitor has collected so far, including names, aliases, locations, and chains of command.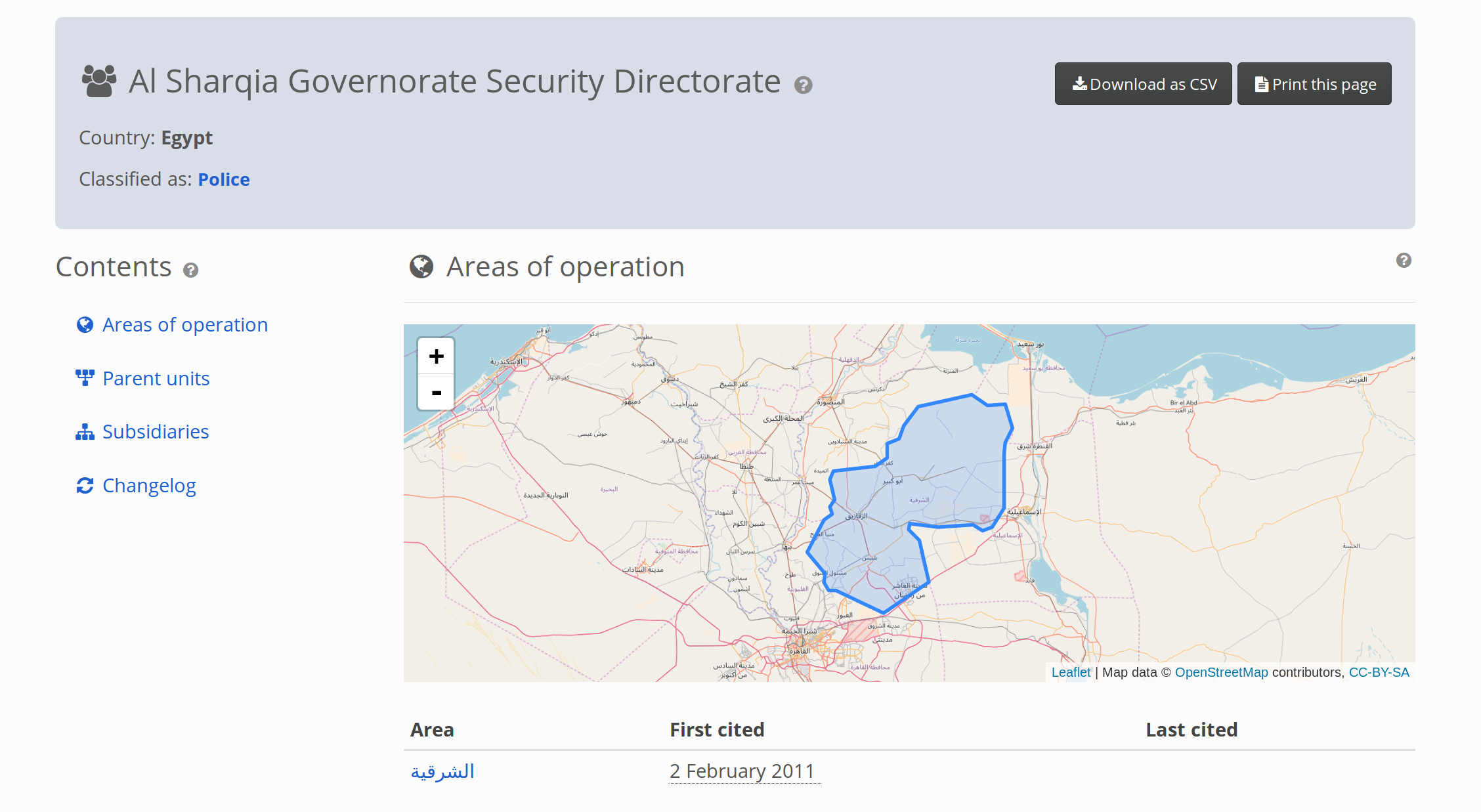 Inspect a security force, or download the data and piece it together yourself.
The detailed views for personnel, units, and incidents display the Security Force Monitor's data in a variety of different formats, tailored to the needs of each particular type of information. Command chains, for example, are presented in the form of interactive, explorable org charts.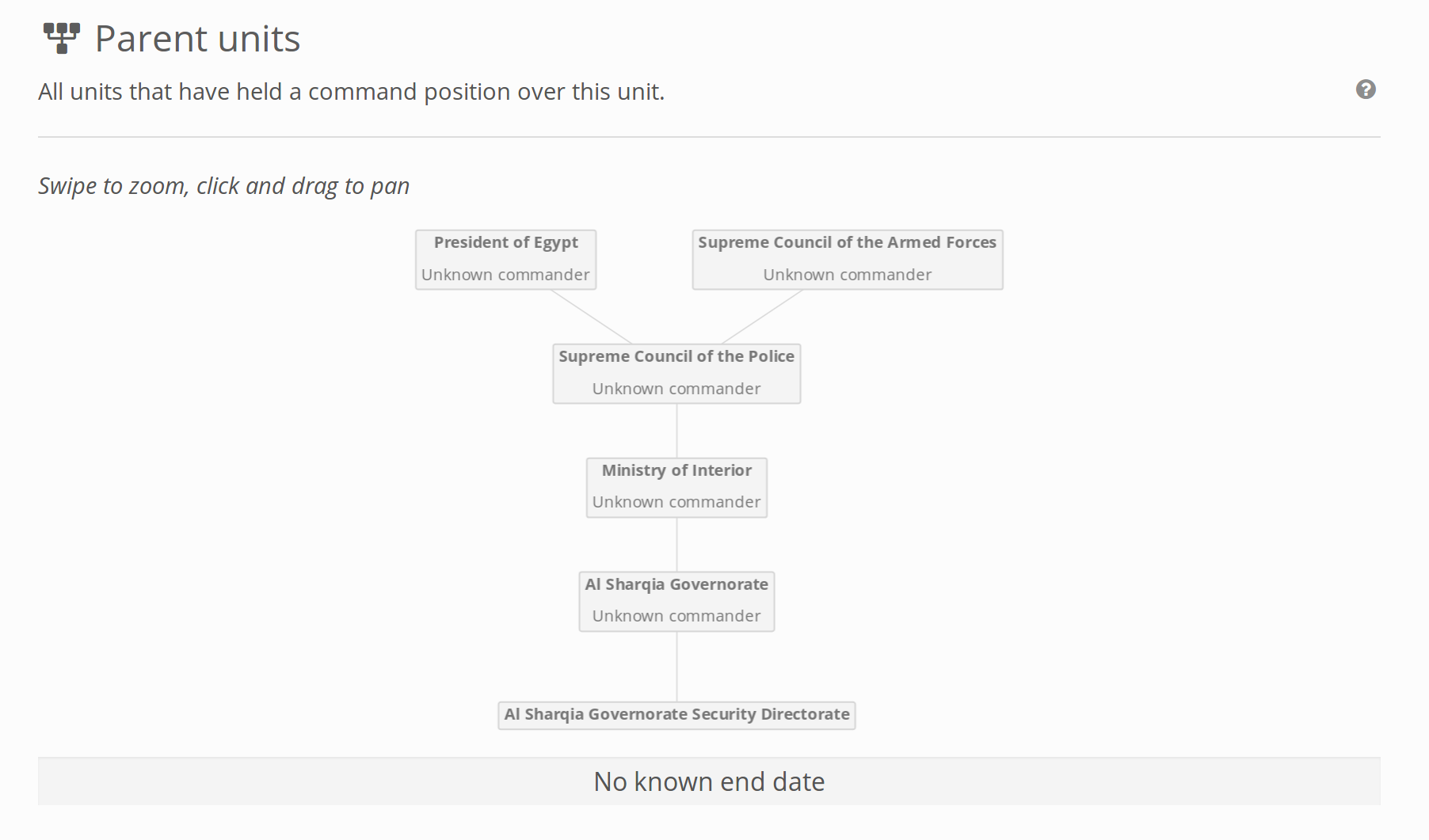 Command chains help you figure out who really was in command.
Every piece of information displayed on WhoWasInCommand is tied to a source (or, more often, numerous sources) and an assessment of the staff's confidence in the quality of the data. Hover over a data point to explore the decisions that Security Force Monitor's staff made when collecting the data.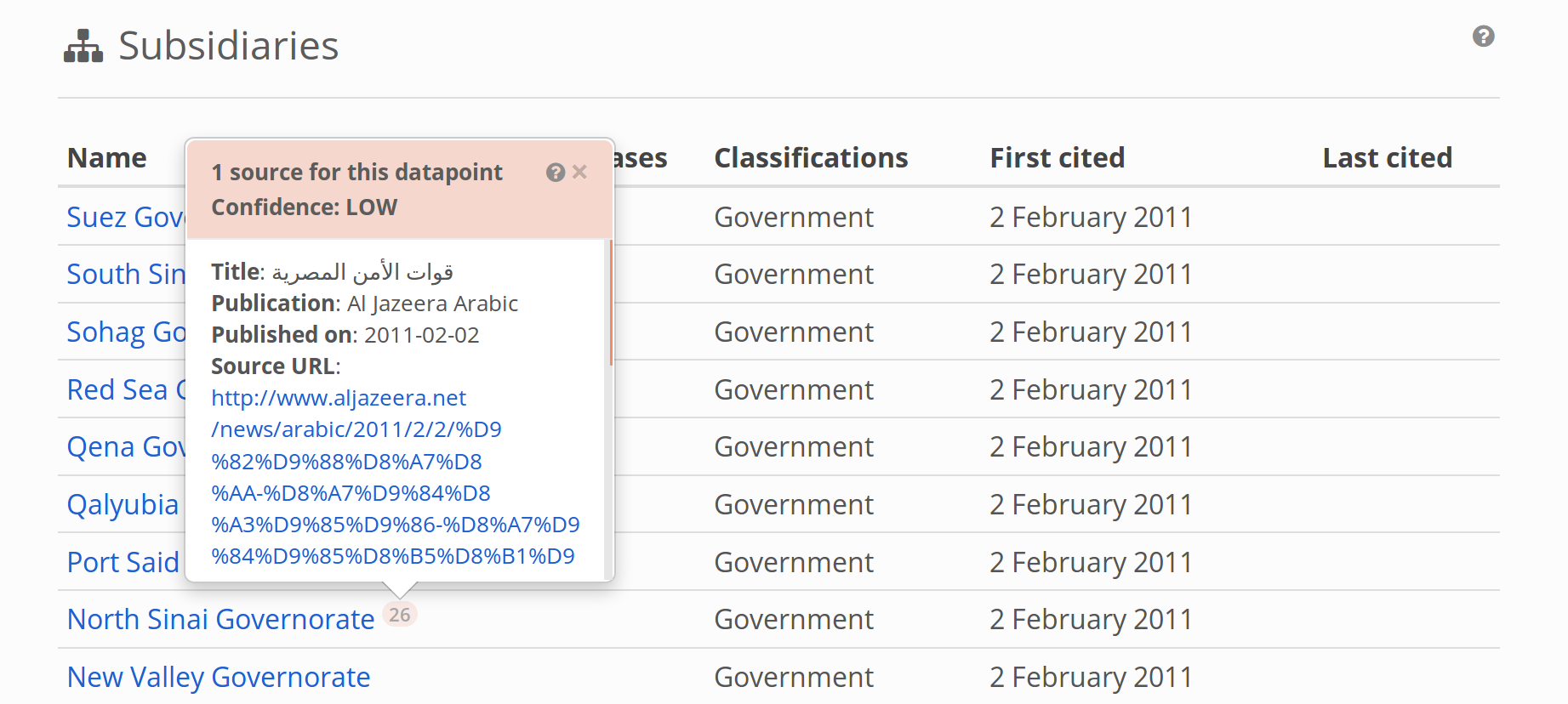 Citation needed? We've got 'em.
Machine assisted dossiers
WhoWasInCommand represents the first steps toward a working version of what we call a machine assisted dossier: a tool for helping researchers collaborate in producing structured data about ongoing, complex investigations.
Right now, it's difficult to pursue investigations in a way that is useful to outside stakeholders. The Security Force Monitor needs to be able to perform their data collection quickly and with enough flexibility to adapt as command structures change, for example, but they also need journalists and litigators to find their data useful.
Existing research and composition tools like Scrivener, Google Docs, and Microsoft Word don't focus on balancing these needs: individual researchers get a lot of freedom to structure their world of information however they please, but that research can't be easily translated to outside stakeholders.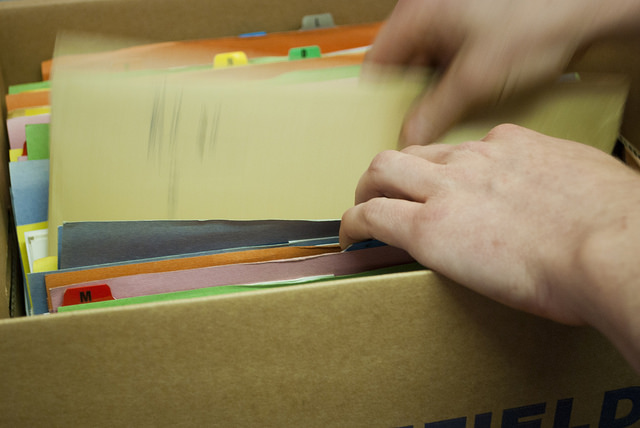 Analog files—and their digital descendents, like Scrivener—require a lot of extra work in order to be useful to outsiders. Image by WD Storage, licensed under Creative Commons Attribution 2.0 Generic.
On the other side of the coin, information-sharing tools like wikis make research widely accessible, but they can be cumbersome in the heat of an investigation. No investigator wants to pause their work to update a wiki, only to wind up in an edit war over the formatting of their citations.
What would it take to build a tool that strikes a balance between these two: a tool that encourages the production of structured, shareable information about a changing and uncertain world, in a way that is useful to investigators and outside stakeholders alike? WhoWasInCommand represents our first attempt to build that tool—for a group of investigators who deal with these problems every day.
DataMade has been thinking hard about machine assisted dossiers for much of 2017. Our research to date has has been distilled into a whitepaper titled Machine Assisted Dossiers (Gregg, Cochrane, McGovern) that we presented at the Computation and Journalism Symposium in October 2017.
Fork our work
The Security Force Monitor shares DataMade's commitment to transparency and mutual cooperation, so all of the work that went into building WhoWasInCommand is free and open source. Fork the app on GitHub, or check out the issues to see what's next for WhoWasInCommand.
If you have questions or feedback on WhoWasInCommand, feel free to contact the Security Force Monitor or email DataMade.