Introducing Civic Exchange Chicago
Published on Sep 17, 2019

Today, I am proud to announce the founding of a new civic venture! Civic Exchange Chicago is a coworking space and learning community centered on how news, information and technology can increase democracy and freedom.
Since February 2019, we have been gleefully sharing an office and incubating our shared vision with seven other civic and journalism organizations: Block Club Chicago, BrightHive, The Center for Tech and Civic Life, Chalkbeat Chicago, Change Illinois, Hearken and mRelief.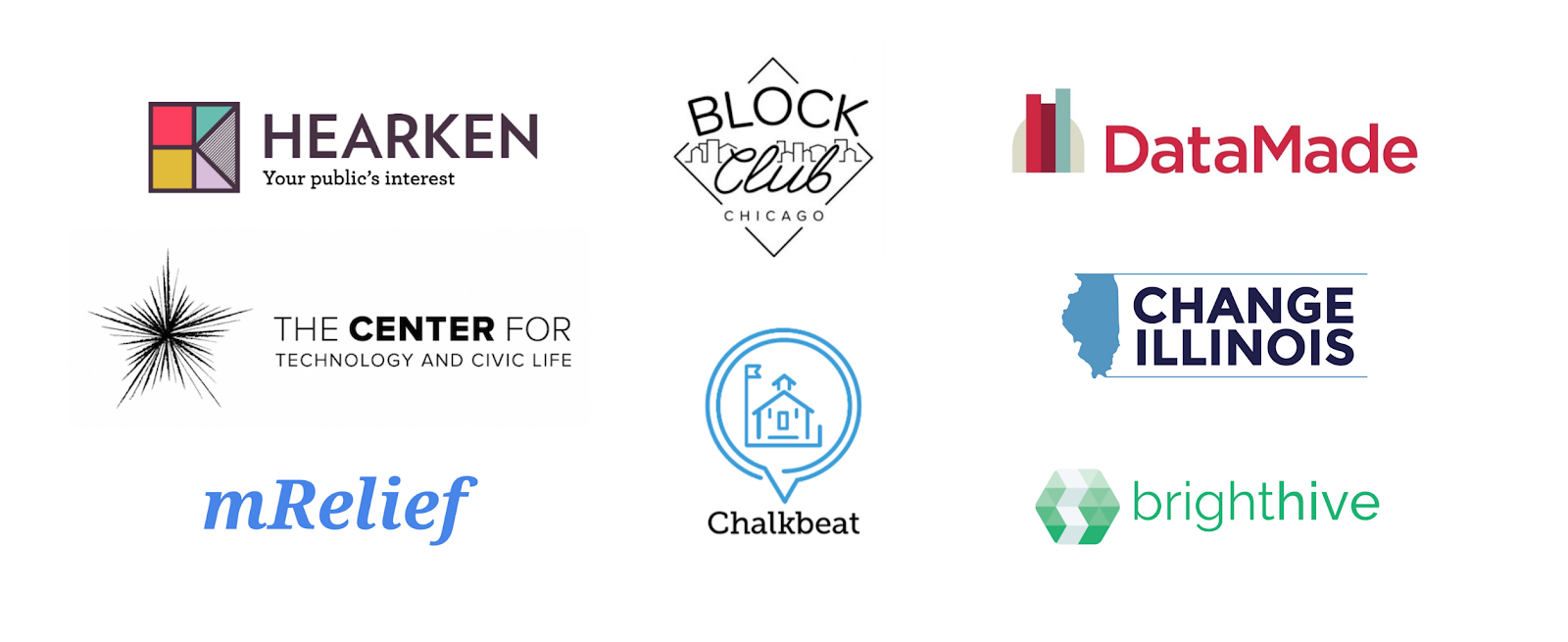 Along with my Civic Exchange Co-Founder, Jennifer Brandel (Hearken), Jen Sabella, Shamus Toomey and Stephanie Lulay (Block Club Chicago), Matt Gee and Tom Plagge (BrightHive), Tiana Epps-Johnson, Donny Bridges and Whitney May (The Center for Tech and Civic Life), Cassie Walker-Burke (Chalkbeat Chicago), Madeleine Doubek (Change Illinois), and Rose Afriye and Genevieve Nielsen (mRelief), we have formed a collaborative new civic coworking office and community in Chicago. We did it with the help of Larry Serota and his team at Transwestern, a grant from the Robert R. McCormick Foundation, and the resources of our own organizations.
Below you'll learn more about how and why we founded Civic Exchange, the design process, collaborators and our shared vision. If you're interested in learning more about Civic Exchange Chicago, see the official press release, or get in touch with us on our website!
Announcing Civic Exchange Chicago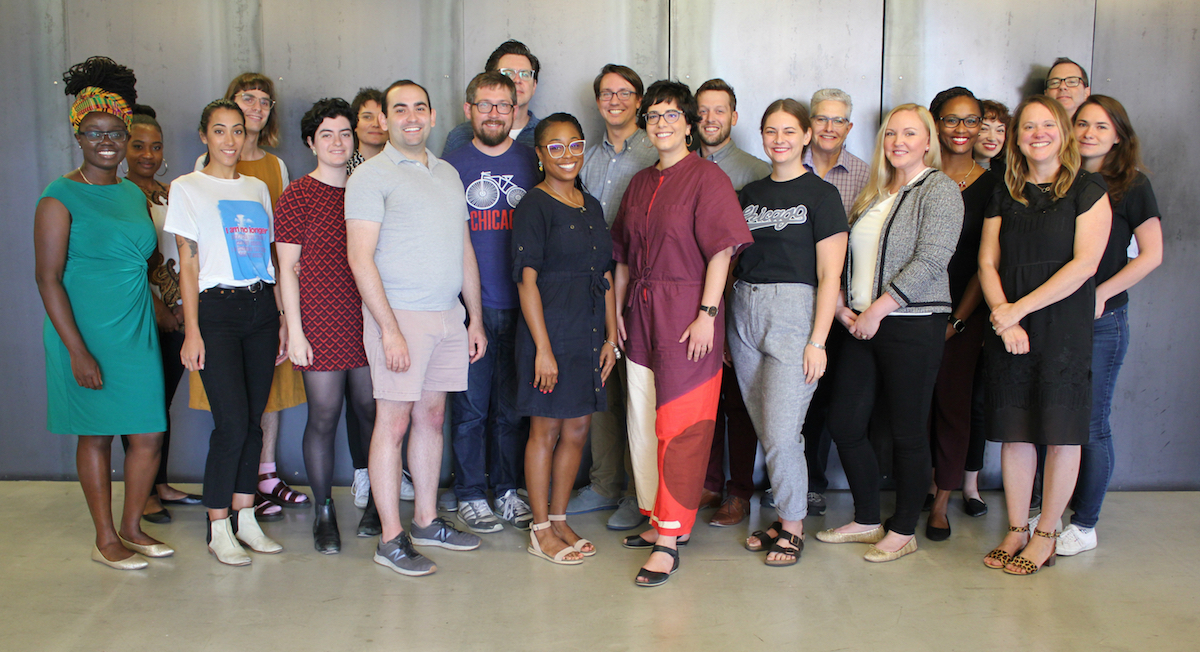 Chicago has been a hotbed for civic innovation and social practice art for well over a century. From the multi-faceted work of Jane Addams and Hull House to the interdisciplinary innovation of the afriCOBRA movement to the budding civic communities like BYP 100, Chi Hack Night and City Bureau that advance freedom and democracy today, this city has a special energy around civic innovation rooted in practice and practical application.
But this work is hard and often lonely. Working on systemic change in isolation not only means people leading the charge are more likely to burn out, but not being in community and dialogue slows down innovation and limits collaboration and ultimately, impact.
With the burgeoning coworking movement and ability to start up companies at a fraction of the overhead it would have taken just a decade ago, there's tremendous opportunity for rapid, catalytic change.
Which is why it's a thrill to announce a new effort to capture and convert this insight and energy:
Civic Exchange Chicago is a coworking space and learning community centered on how news, information and technology can increase democracy and freedom.
Why and how we founded Civic Exchange Chicago
Founded in 2019, Civic Exchange is a collaborative effort of eight civic startup and non-profit founders from Block Club Chicago, BrightHive, The Center for Tech and Civic Life, Chalkbeat Chicago, Change Illinois, DataMade, Hearken and mRelief. Working across journalism, government, education and social services, these organizations are helping democratic institutions evolve to better serve the public.
Before starting a joint coworking space, each of these organizations were housed in temporary, sub-optimal office environments. While commercial coworking spaces promise the opportunity for chance encounters that open potential collaborations, if the other co-located companies aren't kindred spirits, there's not a ton to gain. For all of our companies, the keg-in-the-kitchen and "crushing it" culture of startup spaces left a lot to be desired.
In late 2018, the founders of what has become Civic Exchange Chicago, Derek Eder (DataMade / Chi Hack Night) and Jennifer Brandel (Hearken / Zebras Unite), began looking for like-minded organizations that were interested in sharing space, supporting each other and creating something bigger for the Chicago community. We heard from dozens of founders of civic organizations, and worked over the course of many months to align timelines, budgets and needs. In February 2019, the aforementioned organizations were ready to move into a beautiful space in the Illinois Center at 233 N Michigan Ave.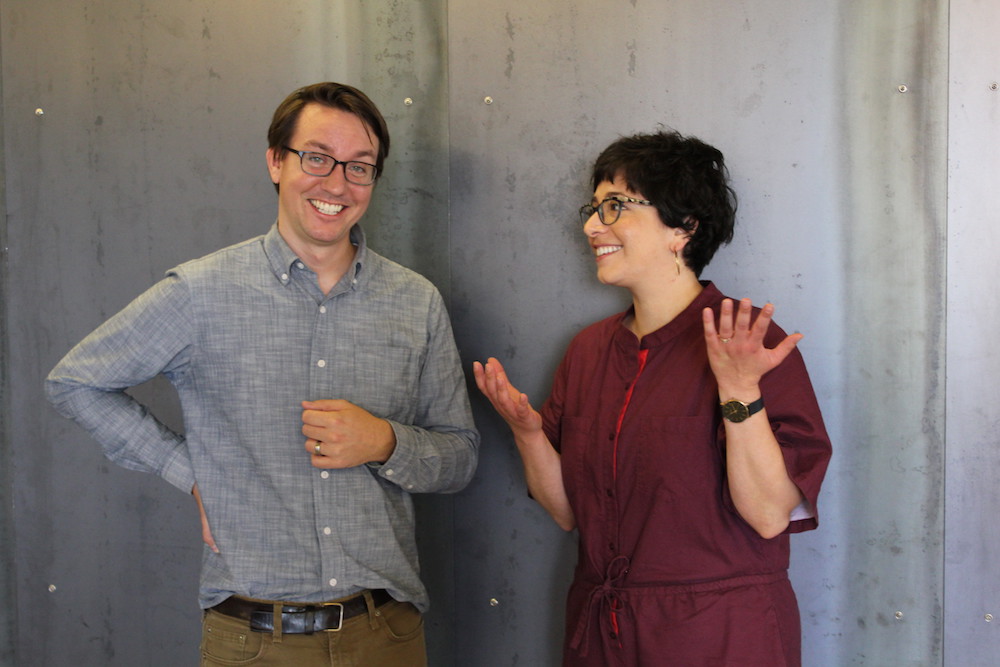 To achieve this, the founders of the member companies met weekly starting in October 2018, putting hundreds of hours toward building the network and community of the founding members of Civic Exchange. With the assistance of Larry Serota and his team at Transwestern, they took on the task of finding space, developing contracts and legal instruments, budgeting, buying furniture, getting IT set up and internet troubles solved, created a mother's room and a welcoming environment for all employees of Civic Exchange companies.
We're thrilled to announce that in September 2019, the Robert R. McCormick Foundation awarded Civic Exchange a grant to hire a Program Manager, who will focus on the work we were all excited to do in the first place: supporting and learning from each other and opening up opportunities for more civically focused startups, nonprofits and social innovators to connect, grow and better serve the public.
Our first program we'll be starting with is called Founders Exchange - a mutual aid society modeled after the Civic Collaboratory from Citizen's University, where Civic Exchange member organizations gather bi-monthly for a "rotating credit club" to listen to founder problems and jointly solve them through offering our insights, expertise, time and social capital.
Our Vision
Unlike other co-working offices we've seen, we focused on the needs, values and goals of member organizations first, and the physical office space, branding, and event programming second. To make something that lasts and has a real impact, we followed the advice we always give to our clients: listen to what your audience and users need. Everything will follow from that.
In April 2019, the founding members of Civic Exchange gathered for a visioning session led by Nzinga West, the managing director of BYP 100. Nzinga asked us these provocative questions:
What do we want to accomplish? What do we want to be known for?
This prompted a rich discussion, and a variety of responses, and several shared goals emerged:
For ourselves and each other:
"In two years, each member organization of Civic Exchange will still be alive and thriving, having achieved and/or maintained economic and operational sustainability."

"In five years, all Civic Exchange member organizations will have doubled their income through partnerships, new clients and/or grants."
For Chicago:
"To launch new collaborative news, information and technology projects that directly benefit Chicagoans."

"To position Civic Exchange as a vibrant go-to resource for the civic health of Chicago and its emerging civic leaders."

"To incubate three new organizations led by Black and Latinx Chicagoans."

"To launch a network of Civic Exchange offices in many neighborhoods in the city that share our mission and values."
For the world:
"To articulate a Civic Exchange Theory of Change of the role of news, information and technology for democracy and freedom."

"To eventually lead the formation of ten new Civic Exchange offices around the world that share a framework, best practices, and collaborate."
As we started to see the patterns emerging, it became clear that these efforts had a natural progression and would need to build on each other. Like the safety videos played before takeoff on an airplane, we need to secure our own "oxygen masks" first before assisting others. This means we must start with ensuring each of us have what we need for our organizations to survive and thrive. Once we've done that, we will be able to support others, and then to systematize that knowledge and approach to export beyond our local environment.
In a future state, we'd like to be able to design and secure long-term space for our member organizations to include space for events, public galleries, incubating new companies and organizations, as well as drop-in desks for individuals to work from.
Behind the name and logo
Chicago has a unique global impact due to its geography. Sitting at the cross-roads of vital bodies of water, highways and rail systems, it became the home to the Union Stockyard in 1865. This enabled the exchange of livestock to nourish a growing America. Less than two decades later, the Chicago Stock Exchange was founded, transforming the countries' commerce and trade. As the global economy has shifted from physical goods to prizing the exchange of data and information for public good, we see the next defining dimension of value generation: a civic exchange.
We worked with the branding team at Transwestern to conceive of a logo that captured the energy of the exchange and decided on this mark: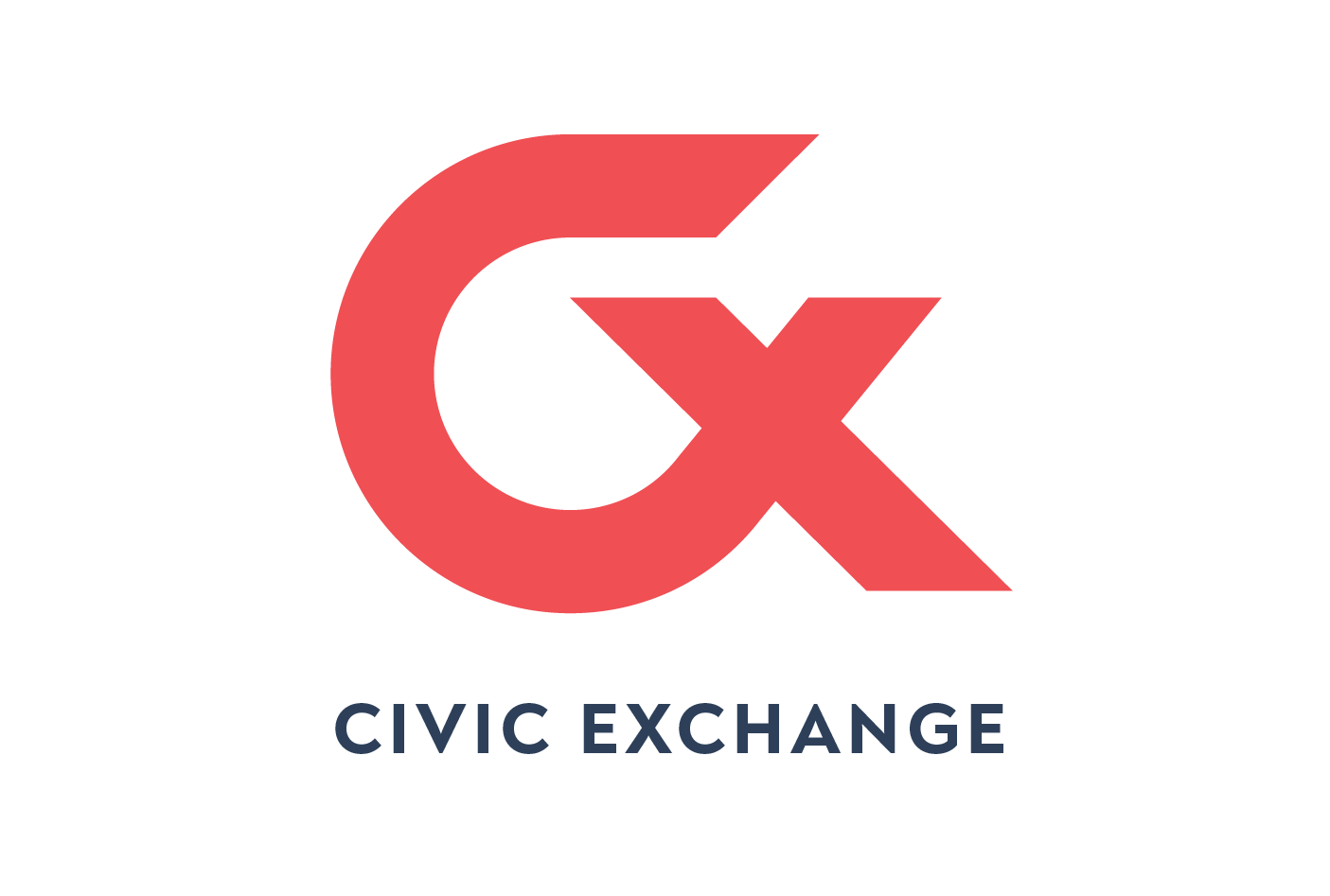 It only hit us later, that this logo also looks a bit like a pharmacy logo - the place you go to get the support you need to be your healthiest. Which is a fitting reference, since we envision the Civic Exchange community being able to provide the support we need for our civically-minded companies to be their healthiest.
We know from lived experience that change and innovation happen more quickly and more powerfully when people with a similar mission intentionally collide, collaborate and learn from each other. This is why Silicon Valley became what it is. And we believe Chicago has the DNA to become something else - something better - the hotbed of civic innovation process and practice.
To both refine and expand the network of civic innovators, we are building the space, time and community for it to bloom. We are not hoping that an intentional learning community and shared office will be helpful to others: we know it will, because people have been asking for it and needing it, ourselves included. So, as entrepreneurs and innovators do, we turned a good idea into reality and Civic Exchange was born!
---
If you're interested in learning more about Civic Exchange Chicago, see the official press release, or get in touch with us on our website!