We build custom visualizations, deploy civic apps, and train people to work with open data.
---
Turn your data into a fully customized, clear and concise map or visualization. Learn more »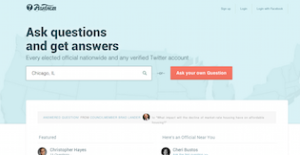 A free & open-source questions-and-answers platform with every U.S. elected official, and any verified Twitter account.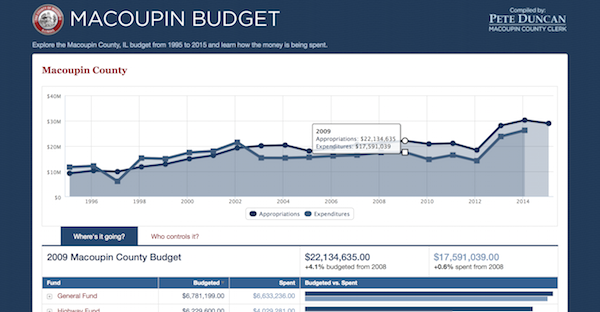 Explore the Macoupin County, IL budget from 1995 to 2012 and learn how the money is being spent.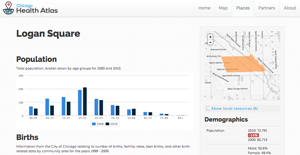 View citywide information about health trends and take action near you to improve your own health.
---
Bring these civic, open source apps to your municipality or organization. We'll customize, deploy and host it for you. Learn more »
Visualize your budget on the web.
Quickly de-duplicates large sets of data.
Put your data on a searchable map.
---
Skill your staff up on the latest big data analysis and visualization tools.
An unprecedented amount of data is being gathered and published by governments, companies and organizations.
We will make on-site visits with your staff to train them up on powerful tools to help them understand, interpret and tell the stories behind all this open data. Learn more »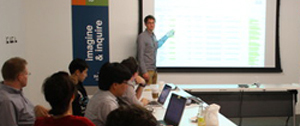 ---
Thoughts on open government and civic technology in Chicago and nationally.
Have you ever used a government website and had a not-so-awesome experience? In our slick 2014 world of Google, Twitter and Facebook, why does government tech feel like it's stuck in the 1990s?
The culprit: bad technology procurement.
Procurement is the procedure a government follows... read more »
In November, we got an e-mail from Triway International Group asking DataMade to share our open data work and what's been going on with the Chicago Open Government community with 17 delegates from the National Bureau of Statistics of the People's Republic of... read more »
For the open government movement to sustain itself and continue to grow, we need to build businesses off of projects that emerge from our civic technology community. I've seen first hand the limits of volunteer labor, and let me tell you: burnout happens (note:... read more »
---
Clients